When the warm weather returns and you spend more time outdoors, the only thing you may miss to fully enjoy your garden or terrace is the kitchen. Arrange an outdoor kitchen to make your exterior a living space in its own right. Gone are the days when taking care of the meal forced you to miss part of the evening, set up an outdoor kitchen for a perfect summer!
There are a few criteria to take into account to ensure that you benefit from all the advantages of your installation.
Which configuration to choose for your outdoor kitchen?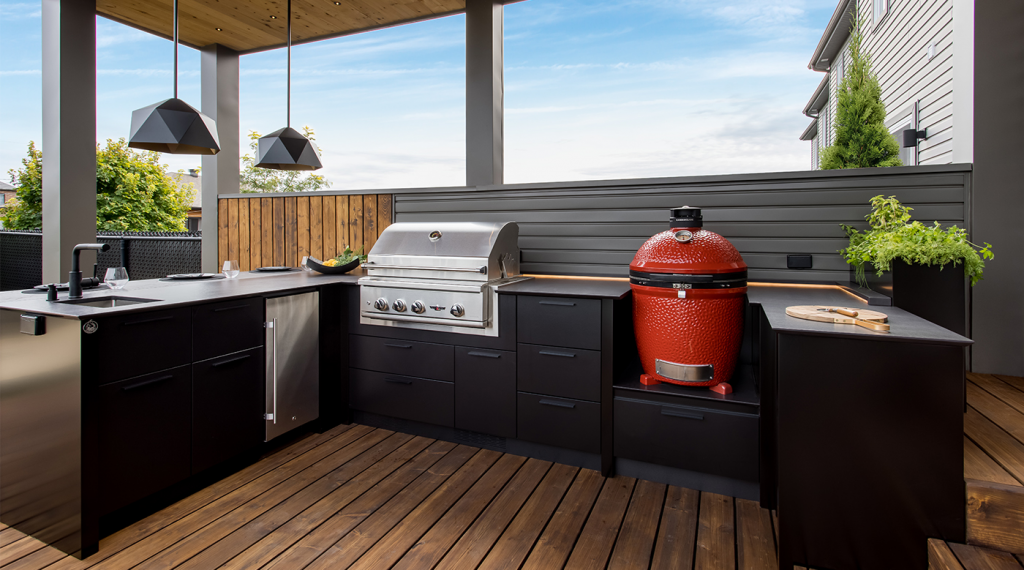 Contrary to popular belief or to what is too often found on the market, an outdoor kitchen doesn't have to be linear. Indeed, just like in the interior kitchen, the configurations in "L", in "U", with island or even laboratory style make the space much more practical, ergonomic and user-friendly, especially when one receives family and friends.
One of the most frequently asked questions of our kitchen designers: is a roof necessary? Well the answer is no, but know that it does make the experience more enjoyable, especially in rain showers or snow showers.
Appliances, an aspect not to be overlooked
The choice of your household appliances is one of the first questions that must be asked.
The layout of an outdoor kitchen is a permanent installation exposed to changes in weather and seasons. We must therefore not neglect their quality so that they last over time. Choose durable materials that require little maintenance.
Above all, your equipment must be adapted to your lifestyle and your needs:
What do you like to cook?
For how many people (week and weekend)?
Do you prefer gas, coal or both?
Do you need a refrigerator? From a water point?
Luxury is in the details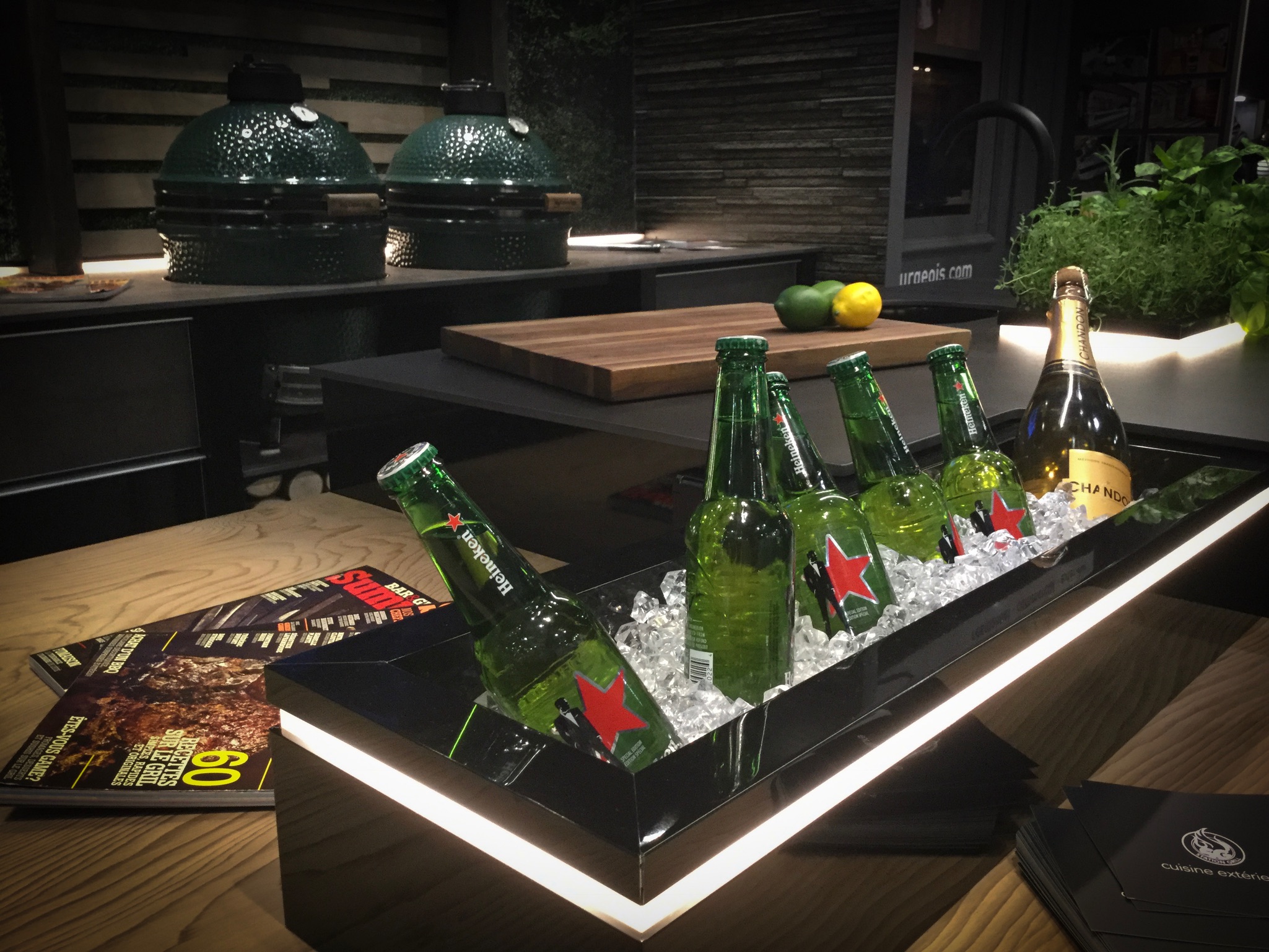 To make sure you get the most out of your installation, don't hesitate to create a real tailor-made space and personalize every detail. For example, integrate an ice cube tray on the counter. Or, provide a dishwasher to avoid going back and forth inside.
The best way to ensure an impeccable result, up to your expectations, is of course to call on kitchen specialists specializing in exterior design, such as our partners at Station Grill.
They will take your needs into account in order to advise and guide you through the best possible configurations, as well as through the choice of your appliances and accessories. They will make your outdoor kitchen a space just as sublime and welcoming as your indoor kitchen.