Storage Accessories and Drawers
Kitchen and Bathroom Storage Solutions
At Ateliers Jacob, we specialize in creating practical and stylish storage solutions for kitchens and bathrooms that maximize space and minimize clutter.
Our accessories are designed to seamlessly blend with the overall design of the room and are available in a range of sizes and styles. From custom dividers to specialized inserts, we offer a variety of innovative solutions tailored to meet individual needs.
Our products are not only visually appealing but also practical, making it easier for our customers to stay organized and enjoy a more functional living space.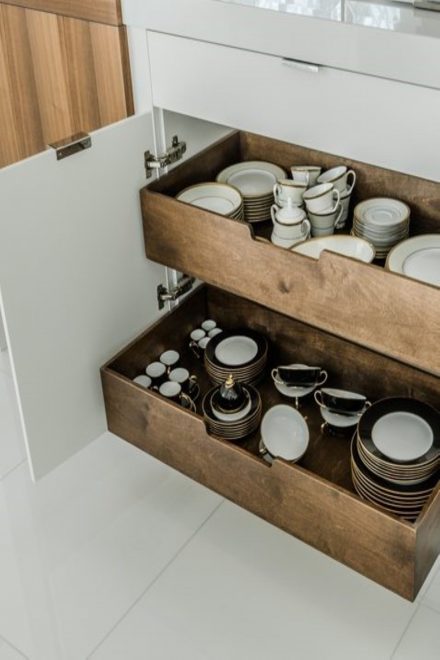 Dish Drawer
Made large to optimize dish storage, the Dish Drawer is built to last. The materials used meet our highest industry standards.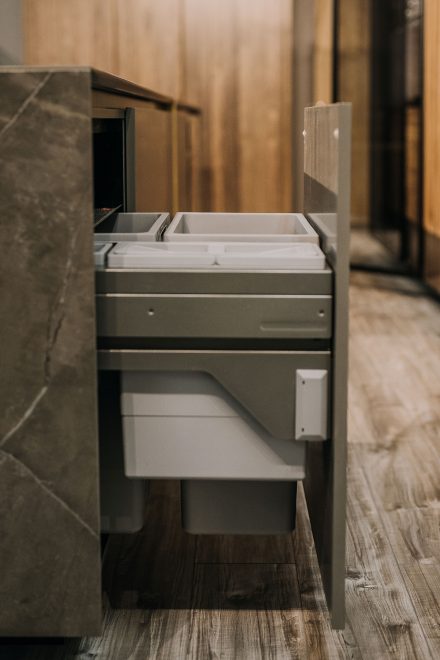 Garbage and Recycling Bins

Even the garbage and recycling bins have their place in the kitchen. For a sleeker design, we hide them in a space where they're most convenient.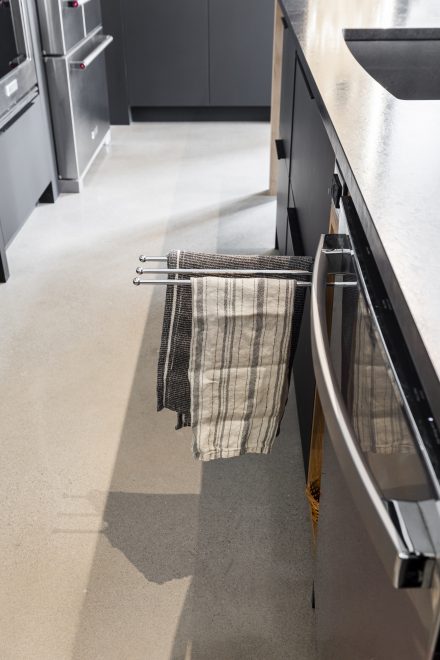 Storage Accessories
Ateliers Jacob offers practical storage accessories in various sizes to help organize your cabinets and drawers.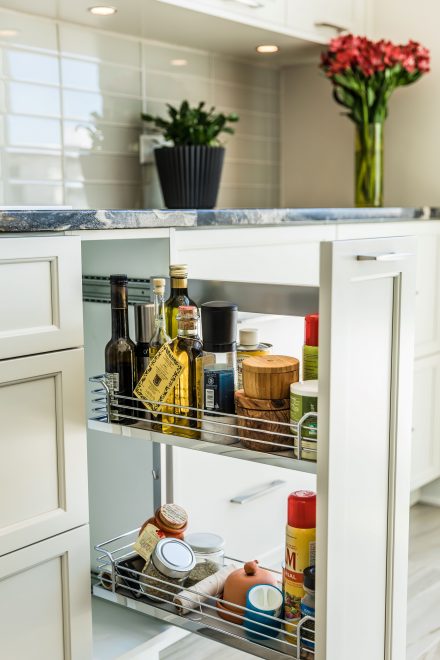 Door Accessories
We believe that doors can be more than just a decorative element in a kitchen. When paired with the right accessories, they can become an integral part of the overall design and functionality of the space.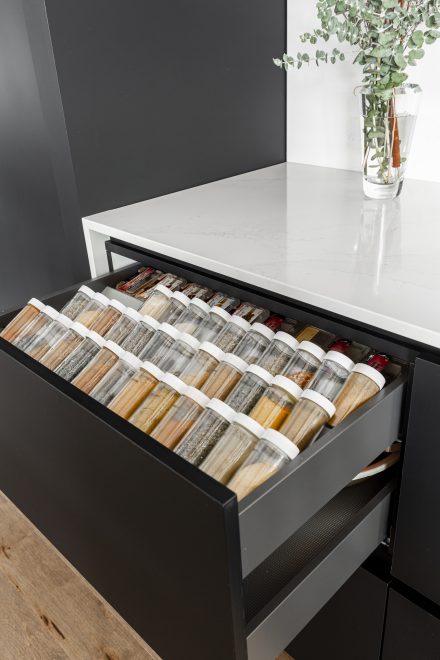 Spice Drawer
We've created a practical and elegant solution for spice storage with our seamlessly integrated spice drawer. It adds sophistication to your kitchen while allowing easy access to your spices. It's a must-have feature for any modern kitchen.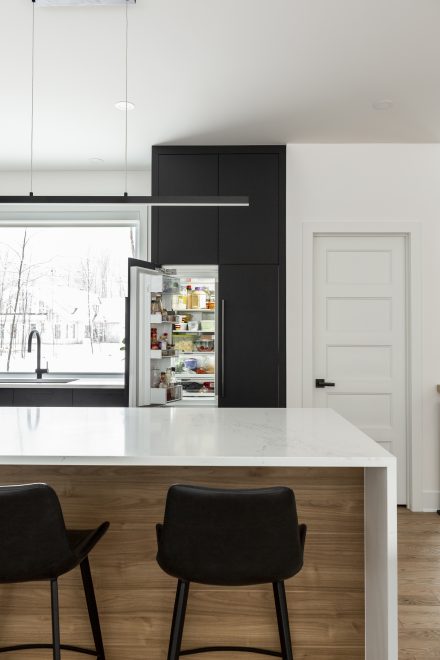 Built-in Refrigerator
Maximize the style and functionality of your kitchen by seamlessly integrating your refrigerator into your cabinets. This design option adds a touch of modernity and sophistication to your kitchen, creating a truly unique and unparalleled look.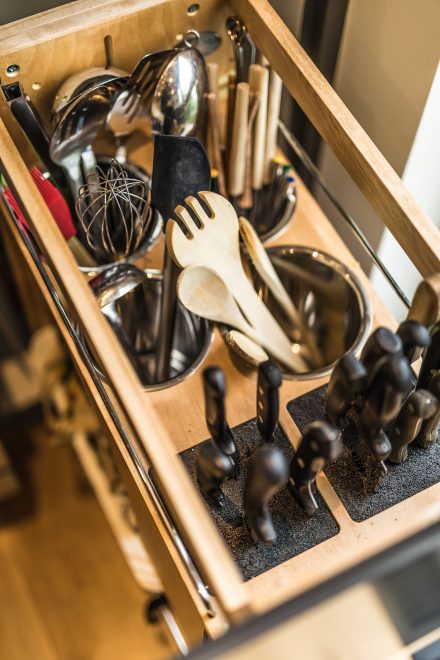 Utensil Storage
Ateliers Jacob offers practical storage accessories in a variety of sizes to help organize your utensils.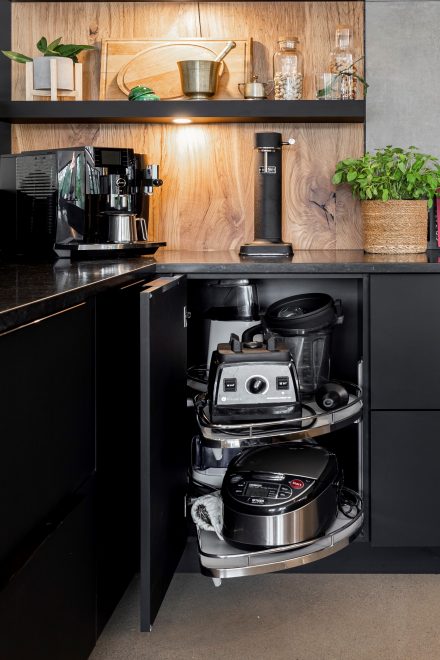 Corner Cabinet Storage System
Available in several models, storage systems will help you always keep your cabinets clean and tidy.
We only use high-end materials
Every design starts with choosing the materials. We make sure that every material we offer goes through a series of tests that satisfies our quality control.
Our interior designers have mastered our products and will help you choose according to your needs.