Ateliers Jacob: custom kitchens and bathrooms since 1987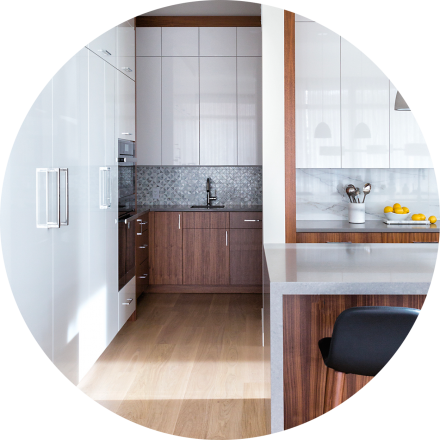 Custom kitchens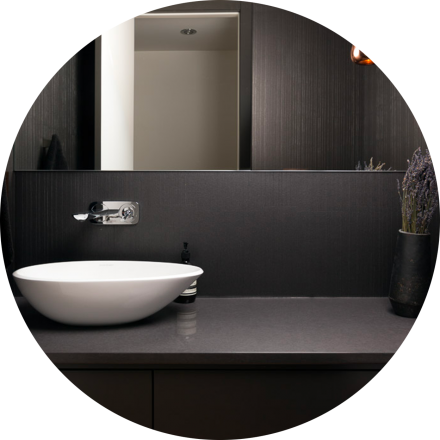 Custom bathrooms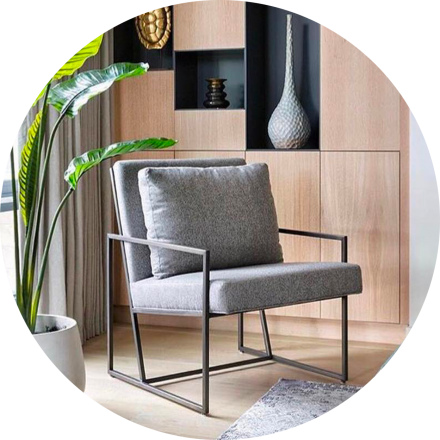 Custom designs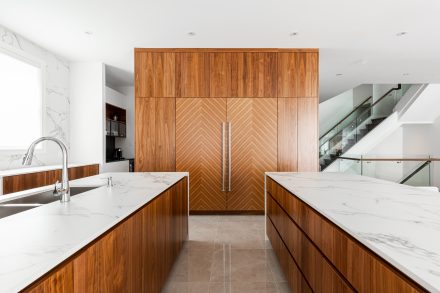 A tailor-made kitchen that suits you.
We believe that the most important source of inspiration for a successful kitchen design is the life of the people who will inhabit the space. Habits influence environment and environment influences habits.
It is important for us to create an optimal space that meets the needs of our clients.. Each detail is important; that's why we value communication and understanding your needs throughout our creative collaboration. 
Our first consultation usually yields many ideas and thoughts to consider.  We are happy to sort out, sift through and walk together in this journey, step by step, detail by detail.
Satisfied customers
Our passion is evident in every project.
The first step towards your new kitchen is a discovery meeting with one of our accredited designers.
The mounted kitchen is beautiful, thank you! Not only was the service perfect, but all your advice added that little bit extra that makes perfection!
Perfect Service! Thank You so much! An excellent place for cabinetry, a visit will charm you !
Excellent advice and follow-up service with our designer. Excellent Management of the installation steps with customer service.
We are completely satisfied with our kitchen and your excellent aftersales service. Thank you for your hard work to ensure our kitchen was a success. I will recommend your company to my friends