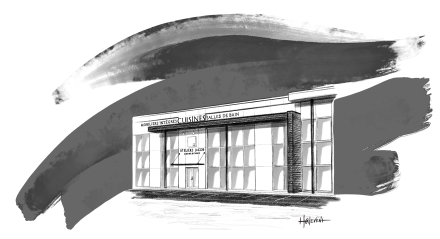 To start a project
To start a project, nothing could be easier. Write to us directly and our team will answer you within 24 business hours.
Sales service
Contact our Sales Service department for any question or to start your project.
Already a client
A problem or a question about your project? Contact customer service now.
Commercial services
Let's become partners. We offer benefits for businesses and builders.
Adresses
We know that in order to create you have to touch and feel the material. That's why we offer a maximized shopping experience in our modern and up-to-date showrooms.
We carry a large selection of samples and demonstration products.
Located in Montreal, St-Jerome, L'Assomption and Calgary, our stores are built to help you visualize your next kitchen.
Ateliers Jacob Montréal
2001-2A, Route Transcanadienne
Dorval, (Québec) H9P 1J1
Canada
Opening hours
Monday to Friday: 9:30am to 5:30pm
Saturday: 9:30am to 4:00pm
Closed on Sunday
Ateliers Jacob St-Jérôme
475, Boulevard de Sainte-Marcelle
Saint-Jérôme, (Québec) J7Y 2P7
Canada
Opening hours
Monday to Friday: 9:00am to 5:00pm
Saturday: 9:00 à 16:00
Closed on Sunday
Ateliers Jacob L'Assomption
901, rang du Bas-de-L'Assomption Sud
L'Assomption, (Québec) J5W 2A3
Canada
Opening hours
Monday to Friday: 9:00am to 5:00pm
Saturday: on appointment only
Closed on Sunday
Ateliers Jacob Calgary
1140 44 Ave SE,
Calgary (Alberta) T2G 4W
Canada
Opening hours
Monday to Friday: 9:00am to 5:00pm
Closed on Saturday
Closed on Sunday
Saint-Calixte's factory
270 Rue Beauchamps,
Saint-Calixte (Québec) J0K 1Z0
Canada