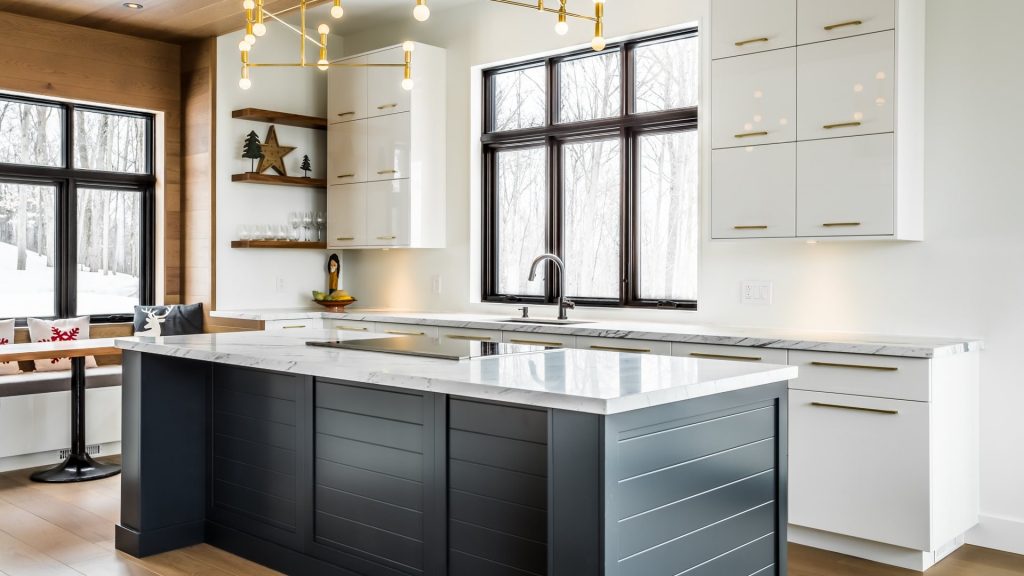 Let's bring your vision to life, request a call back
The transitional kitchens offers the best of different styles. They are real family spaces, both practical and of great aestheticism.
The transitional style kitchen is the result of a perfect blend of classic cuisine with a touch of modernity! The transitional style offers a timeless design, between elegance and simplicity. It adapts perfectly to open spaces.
Our kitchen designers generally opt for wood or white lacquered furniture, neutral colors, clean lines and light textiles enhanced by a few character pieces to give more depth to the whole.