Cabinet maker: Kitchen, bathroom and more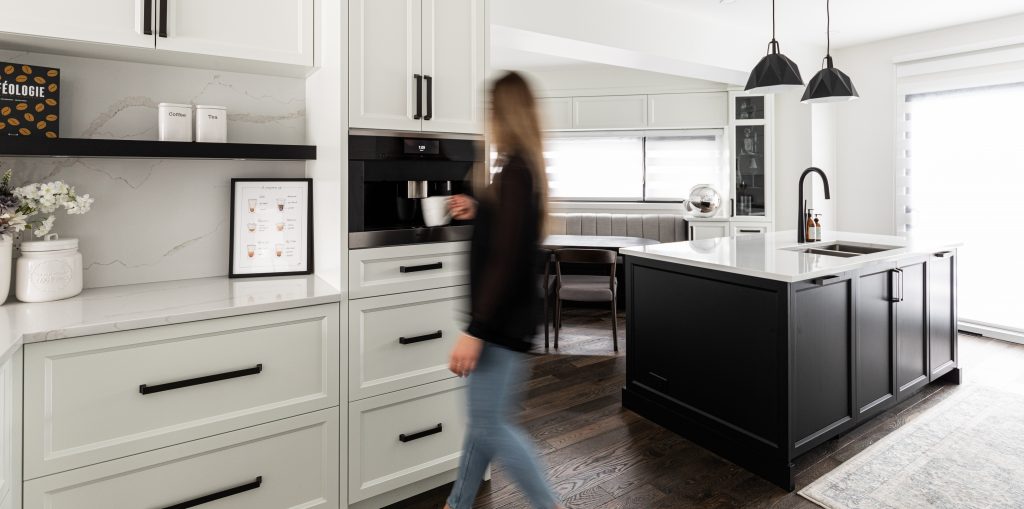 Ask for a call back! Our team will reach you whenever it's best for you
Our passion is to redefine your perception of space
Every project is custom made. 
We'll take care to collect each of your needs and desires in order to create a tailor-made plan for your space. 
Only made with high quality materials.
We'll be there for every steps of your project. We are able to help you chose between a large amount of options to make sure your primary needs will be respected.
Kitchen Cabinets
"Exceeding market standards" is the mission we set for ourselves when we build a kitchen. Our cabinets, islands and storage units are made to last, while remaining attractive to the most demanding customers.
Our approach includes different stages of creation that allow people to find the style, materials and configuration that will make their project a success.
Our kitchen designers are creative and attentive to every need, and will guide you through the entire process, right down to the final installation adjustment.
Bathroom Cabinets
Whether you want a simple, functional space or a luxurious bathroom to relax in, our designers will create a space that works for you. No matter what style of bathroom you choose, we'll create a look that reflects you!
Walk-ins, Laundry Rooms and Other Special Projects
Large-scale projects often require the design of several rooms in a home.
Our factories and designers are accustomed to creating innovative storage spaces that combine the useful with the pleasant.