Kitchen Designers on the North Shore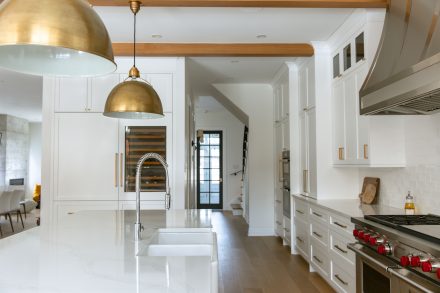 Contact us
To start your project or to get more information
We create kitchens that change your space and your life.
Humans above all
Listening is at the heart of each of our projects, and our team of designers offers a simple and humane service throughout the creation process. Thanks to their expertise, our North Shore kitchen designers will be able to orchestrate your renovation projects according to your needs and requirements. They will propose solutions that are both practical and stylish.
Our approach has been evolving for over 30 years
Collaboration between our professionals and our customers is essential for the realization of a kitchen or renovation project, which is why we place a lot of emphasis on listening in our business relationships. The highest standards are met by offering our clients a custom-made service, as well as a wide range of options on which Ateliers Jacob works relentlessly to achieve high-end projects.
From hardware to countertops to materials, the multiple options available are what we are known for and one of the reasons why we stand out in the market.
Manufacturing kitchen cabinets since 1987
Since our beginnings in Saint-Calixte in the Laurentians, three new factory-workshops have been added. Keeping in mind the idea that collective intelligence would move us forward, we have surrounded ourselves with the best cabinet makers in order to serve the entire North Shore.
Superior quality cabinets.
Proud to have merged the most advanced technologies while maintaining the values of the craftsman and in constant evolution, we are convinced that a visit to one of our North Shore showrooms will demonstrate the high quality of our products. In addition, our product guarantee ensures peace of mind for every customer.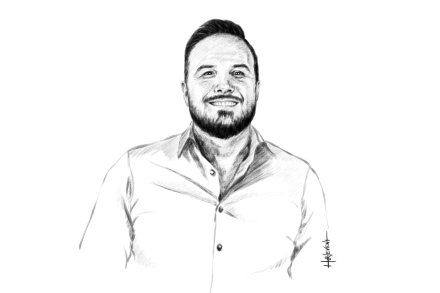 Some kitchens made by Ateliers Jacob
Check out our projects! Just select a style you like, we'll show you great kitchens.We have 9 collections, 19 materials and 107 colours to fit your style.
Stages of manufacturing kitchens
The manufacturing of a kitchen goes through several stages. The kitchen designers will accompany you from the ideation to the installation of the cabinets. Our role in this process is to accompany the customer in order to simplify and enhance each step of the project.
Ideation and design
The kitchen designer and the client will meet a varying number of times, depending on the project. Regardless of the project, they will start with an ideation meeting where they will define the needs and discuss the styles for the new kitchen.
This will be followed by design meetings where 3D plans and materials will be presented. At any time during this period, you will be able to handle the materials and visualize your kitchen in our showrooms on the North Shore of Montreal.
Being the manufacturer and distributor of our cabinets, our customers benefit from a very big advantage, because it gives us the freedom to realize specific custom requests.
Manufacturing the kitchen
Our manufacturing is constantly evolving while maintaining a great attention to detail and quality. Our factories located in the Greater Montreal area, including the North Shore, allow us to offer the technological advantages of international companies while maintaining the rigor of the artisan.
Our collections are rigorously reviewed and tested for both style and material in order to present superior quality cabinets to the market and to maintain the durability of our products.
Installing the kitchen
Your dedicated project manager and installers will orchestrate every step of your kitchen installation to ensure that the work proceeds as planned.
Once the installation of your new kitchen is complete, all you have to do is enjoy your new Ateliers Jacob space.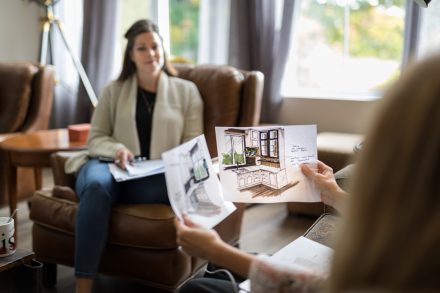 A kitchen designer's role
The kitchen designer is a specialized interior designer. They accompany the customer through the stages of construction or renovation of the kitchen. Their experience allows them to anticipate the issues and improve daily life in the space created.
They generally work with 3D modeling in order to project a clear vision of the project as a whole and its details. During the manufacturing and installation stages, they also accompany the client to inform them and to keep them up to date on the progress of the project.
All over the North Shore
To simplify the process of undertaking a renovation or construction project, our North Shore teams are available in person and by videoconference. Our teams serve the entire territory and can also accommodate your schedule.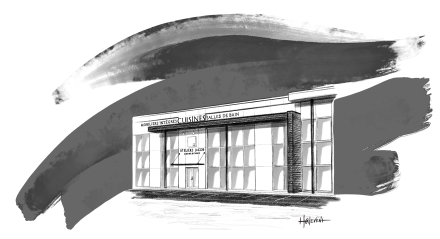 Frequently asked questions
How much time will it take to get my new dream kitchen?
From the initial meeting to the installation of your dream kitchen, you can expect the process to be complete within 4 to 8 months. We make sure to accommodate each project's timeline by providing multiple stages throughout the construction, so you can rest assured that yours will be completed efficiently and quickly.
Where are your kitchen cabinets made?
Our kitchen cabinets are proudly made in our factories across the Greater Montreal area, in L'Assomption, Saint-Calixte and Saint-Jerome. We are dedicated to providing quality craftsmanship and high-quality kitchen cabinets.
What's the minimum budget needed for a kitchen project? 
Our cabinets are made with the highest-grade materials and made in the Greater Montreal area. The unpredictable economic environment has an effect on our prices. Currently the qualification of a projects starts at $7500 for cabinets and casings.
Can I bring my plans?
Of course! Our kitchen designers provide comprehensive design assistance. We are also happy to use your plans, and collaborate with professional architects and designers.
What are a few of the services offered by Ateliers Jacob?
We offer full-service kitchen cabinet design support, from considering your needs to creating 3D models and managing the whole project. We are here for you through every step, starting with the design process and ending with delivery and installation of your cabinets.
In person or remotely
Your designated kitchen designer can meet with you in person or by video conference to offer you all the flexibility you need. Don't worry, our offer is easily adaptable to the format you choose.
Advice from kitchen designers