Kitchen Designers in Dorval
Contact us
To start your project or to get more information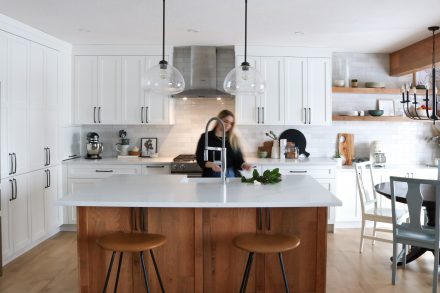 Some kitchens made by Ateliers Jacob
Discover our achievements by selecting the style that best represents you! We offer 9 collections, 19 materials and 107 colours to suit all styles.
Our Dorval showroom
Our kitchen designers are waiting for you at our showroom in Dorval! Come and discover all the trends, the different styles as well as our available finishes and materials. Inspiration is guaranteed!
Address: Ateliers Jacob Cuisine & Espace 2001 Rte Transcanadienne, Dorval, QC H9P 1J1
Phone number: (514) 612-3052
Opening hours
Handle the materials and get inspired for your next kitchen renovation project!
Opening hours:
Monday to Friday: 9:30am to 5:30pm
Saturday: 9:30am to 4:30pm
Sunday: Closed
From the material to your world.
Request a quote by filling the online form.
This takes about 3 minutes.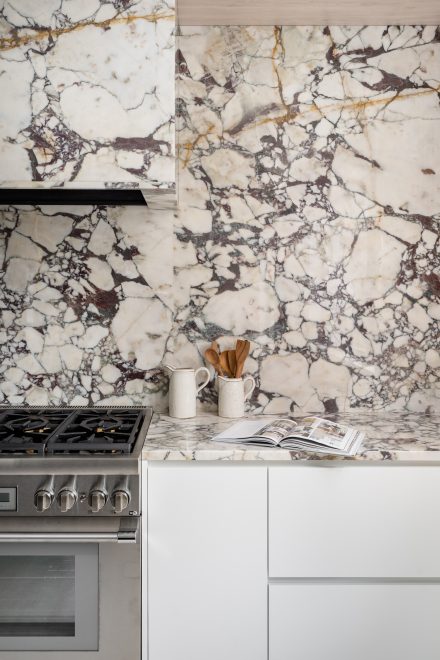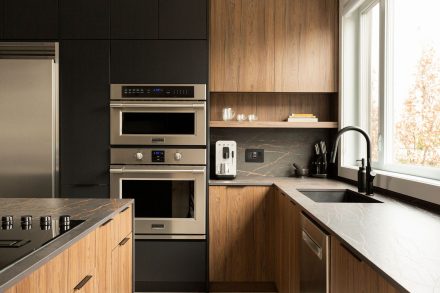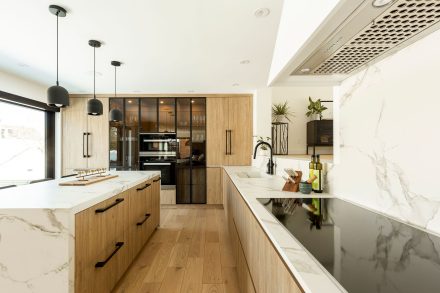 Superior quality cabinets
We have chosen to preserve the values of the craftsman, while using the most modern technologies of the industry to offer you a unique and incomparable product on the market. Take a look at our work and you will notice the finesse and quality we are so proud of! Plus, our product guarantee provides peace of mind!
Manufacturing kitchen cabinets since 1987
We remember with great emotion our very first workshop, in Saint-Calixte, in the Laurentians, in 1987. It was there that we made the choice to rely on collective intelligence, knowing full well that this was the best way to grow. We did this while focusing on the quality of our products and services and surrounding ourselves with the best in the kitchen cabinet manufacturing industry.
Since then, we have opened 3 new plants (we prefer to call them our workshops) to serve not only the Montreal area, but also the entire North Shore up to the Laurentians and the South Shore down to the Eastern Townships!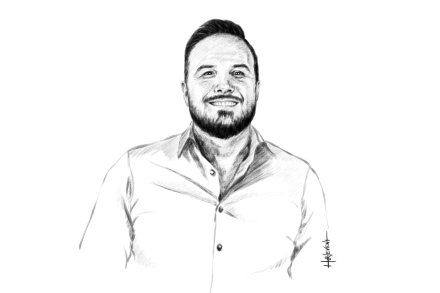 Our approach has been evolving for over 35 years
In more than 35 years of doing business, we can say that the trends have evolved! But our reason for being remains the same since 1987, and that is to always deliver an exceptional project in which you will live unforgettable moments! This is why we rely on a communication process that we put in place from our first meeting and we work with your needs in mind throughout the coordination of the project.
We know that every renovation project is different, which is why our service is personalized and tailored to each of our clients in order to meet the highest standards in the industry. Each element of the project is carefully selected to ensure that your kitchen not only matches your style, but is also durable and ergonomic.
Humans above all
In Dorval, a team of talented kitchen designers is waiting for you! We believe that the kitchen of your dreams depends in part on your personal style, but also on the choice of materials and the planning of your space according to your needs. Planning and delivering the perfect kitchen for you can only be done by listening to you from the very beginning of your project. You can rest assured that you will receive solutions that are both aesthetically pleasing and practical for you!
Stages in manufacturing kitchens
Several steps are necessary in the process of building a kitchen. Don't worry, our kitchen designers will accompany you and guide you through your project. The process can even be enjoyable!
Ideation and design
Each project begins with a meeting to discuss ideas. The kitchen designer and the client then meet a few more times, depending on the project, to discuss the details and to define a style. 
Then, design meetings are scheduled, in which the 3D plans will be presented, as well as the materials. At any time, you will be able to handle the materials and visualize your kitchen in our Dorval showroom. 
As we are a cabinet manufacturer and distributor, we can accommodate specific and custom requests.
Manufacturing the kitchen
Attention to detail and state-of-the-art technology are key to delivering quality cabinets! Our factories, located in the Greater Montreal area, allow us to produce a high quality product, while focusing on the values of the craftsman. We are very proud of our collections, which are rigorously tested. You will appreciate the durability of your kitchen cabinets.
Installing the kitchen
The project manager and installers will make sure to synchronize each step of your kitchen installation so that the work goes according to plan. Your new kitchen will soon be finished and all that's left to do is to enjoy your new Ateliers Jacob space!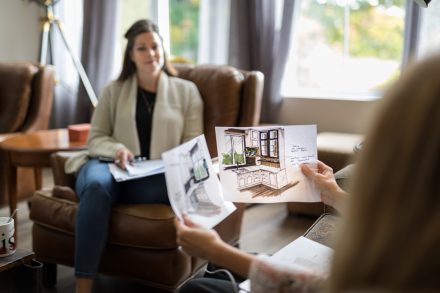 A kitchen designer's role
A kitchen designer is a specialized interior designer who will guide you through every phase of your project! Their experience is useful in order to anticipate and foresee every detail of the process and to deliver a kitchen that will not only be beautiful and suit your tastes, but also be practical in your daily life.
They will guide you through each step and you will be kept informed on the progress of the project, so you don't have to worry about anything. The kitchen designer will also be able to offer you a clear vision of the whole of your future kitchen, generally through a 3d plan.
We serve Dorval and the surrounding areas
Our team in the Dorval area is available to meet with you in person or by video-conference, at your convenience. We serve the entire territory and can also accommodate you according to your reality and your availability. Come and meet us!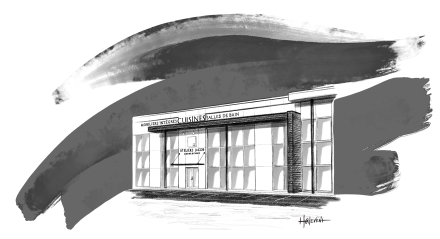 Frequently asked questions
How long does it take to renovate a kitchen?
This answer varies for each project. Generally speaking, from the first meeting to the installation of the kitchen, it takes an average of 4 to 8 months to go through all the stages of creation.
Where are Ateliers Jacob cabinets made?
We are proud to work with a majority of local materials and to ensure local manufacturing. Our factories are located in the Greater Montreal area in L'Assomption, Saint-Calixte and Saint-Jerome.
What is the minimum budget needed to renovate my kitchen? 
Several factors influence the price of our cabinets. We offer a selection of high quality materials and are manufactured in the Greater Montreal area.
The socio-economic factors of the moment also influence the price. Currently the qualification of a projects starts at $7500 for cabinets and casings.
Can I use my own plans?
Although our kitchen designers offer a complete design assistance service, we can use your plans. We regularly work with independent architects and designers.
What services do we offer?
We offer a range of services that will ensure complete support for the design of your kitchen cabinets. This includes taking note of the requirements, the design, the 3D modeling, the project management, and the delivery and installation of the cabinets.
Let's meet in person or virtually
Would a virtual meeting be suitable for you? No problem, you can meet your assigned kitchen designer according to your schedule and needs in a video conference. And if you prefer to meet in person, we will be happy to meet you in the store. One way or another, our meetings are adapted to give you all the flexibility you need.
Advice from kitchen designers