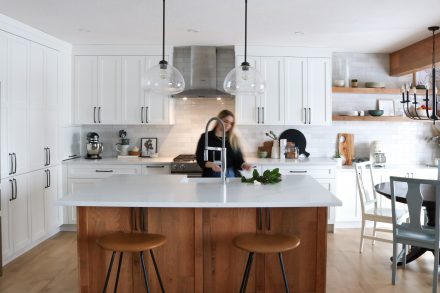 It's

Easy to Get in Touch

with

Us

 
Specialized

K

itchen

D

esigners
With a team of more than 23 specialized kitchen designers, we have all the talent necessary to harmonize your complete renovation project.  We're passionate about design details and take the time to thoroughly analyze your needs, finding the best solutions that combine both utility and aesthetics to create a stunning final product.  
Bringing Materials to Life
We offer a wide range of options with 9 collections, 19 materials, and 107 colours to fit any style preference. Our team takes the time to understand your lifestyle and values, ensuring that the inspiration and cabinetry in your kitchen are tailored to meet your unique needs.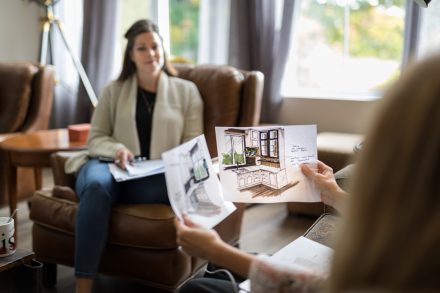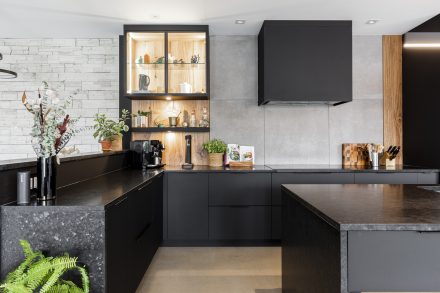 Kitchen

P

lans

that

D

on

'

t

go

U

nnoticed
We adopt the highest standards of 3D interior design modeling to ensure that the plans we present to you are of the highest quality.
We take great care to consider every detail, including the counters, the floors, the backsplash, etc., providing you with a realistic view of your future kitchen that accurately captures the beauty and functionality of the space. 
We understand that each individual has their own background and that a big change can be perceived differently by everyone.  
That's why we offer high-end 3D rendering for all our kitchen projects and value communication during the design process.  
Each step of our creative process is a moment of expression and creation. We believe that renovating your kitchen should be fun.  
Let

'

s

F

ind

Y

our

S

tyl

e
Your style will be our style. We mean it.  
Our variety of products allows us to create plenty of layouts ranging from country to modern kitchens.  
Kitchen

D

esign and

M

anufacturing
Since 1987, we have been optimizing our design process to ensure your peace of mind. We prioritize understanding the reasons behind your renovation at a deep level, so we can make a difference in the lives of those who will inhabit the space.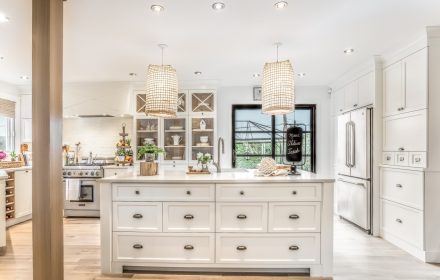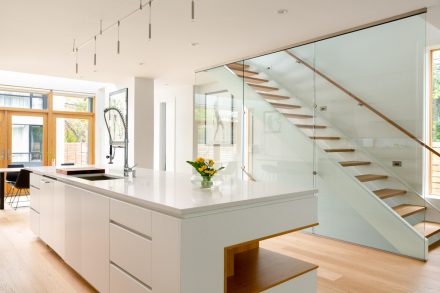 Don't

Miss out on Visiting our

Showroom
Each showroom features entire kitchens that will propel you into the Ateliers Jacob universe. Our samples allow us to create textural layouts and establish your preferences. Whether you choose a guided or individual tour, we will respect your preference.  
In

P

erson

or

R

emotely
Although many customers prefer to come to the store to meet with their designated kitchen designer, it is often useful to schedule video conference meetings. Our offer is fully adapted to allow remote meetings and give our customers the flexibility they need.  
Extensive Area Covered
Our teams in Montreal, Saint-Jérôme, l'Assomption and Calgary are available in person or by videoconference. We serve the entire Greater Montreal area, from the West Island to Mont-Tremblant in the Laurentians, including Terrebonne and Magog in the Eastern Townships.  
Mont-Royal
Outremont
West-Mount
Plateau
Ahuntsic

Cartierville

S

aint

-Laurent

 

Down

town

Old

Port

 
Eastern Townships

/

Estrie
Magog
Orford
Bromont
Eastman