Custom Kitchens in the Toronto area
Proudly Canadian.
Following our huge success in Montreal and Calgary, we are thrilled to bring our custom kitchen designs to Toronto.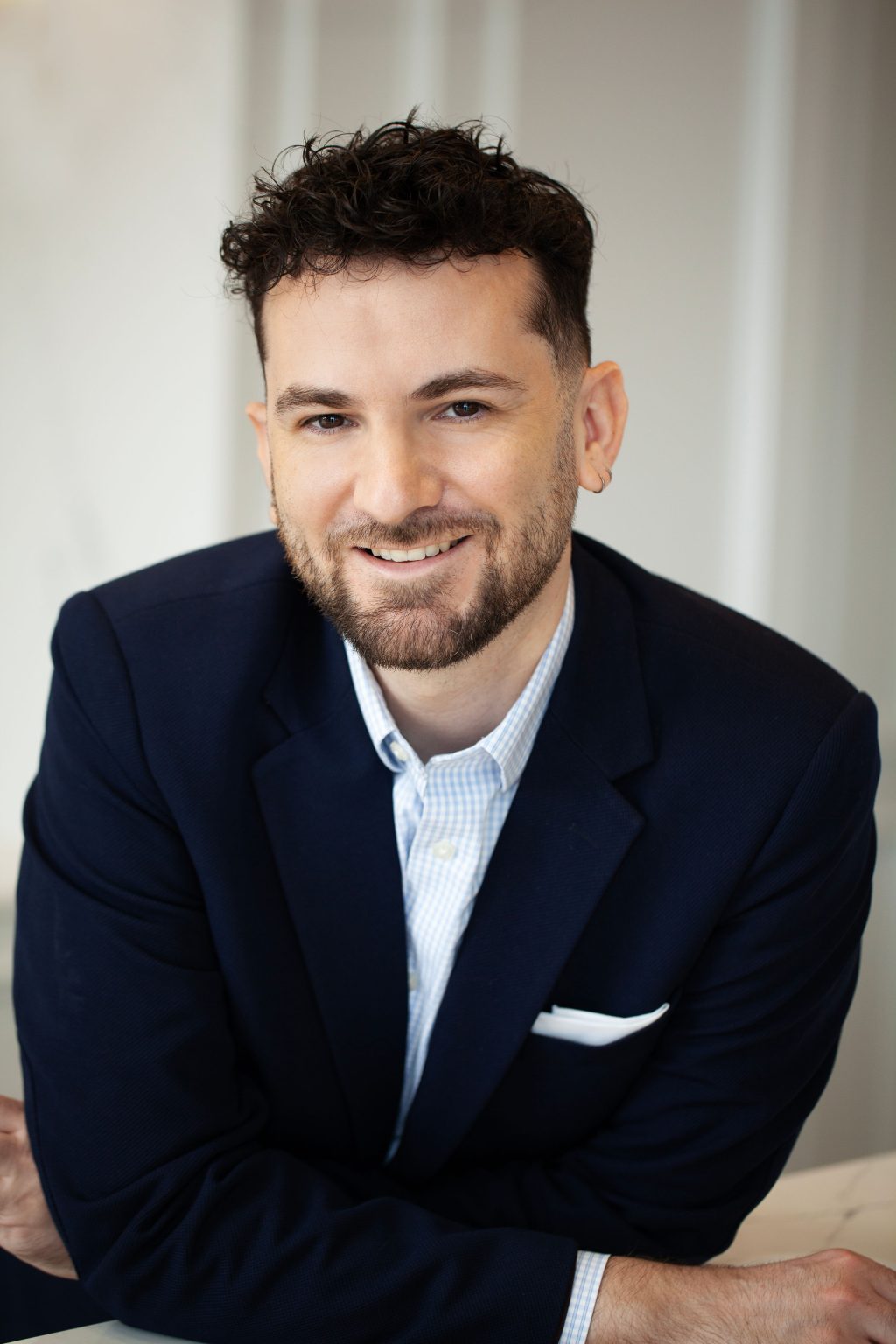 Émilien Gabet,
Lead Design for AJ Ontario
Émilien's passion for interior design shines through in his work at Ateliers Jacob. As a graduate of the DEP in interior design and visual presentation from Montreal, he brings a unique perspective and an appreciation for clean and functional lines to his projects. He values the collaboration with his colleagues and the satisfaction of helping clients create kitchens that are both beautiful and timeless.
Émilien's travels around the world have exposed him to different cultures and ways of life, but it was his time in Japan that had the biggest impact on his design philosophy. He was inspired by the harmony between man and nature in Japanese living spaces, which he strives to incorporate into his designs. He favours clean contemporary kitchens that preserve the essence of nature in each creation, using materials like lacquer, wood, and aluminum to create a timeless harmony.
With a special attention to detail and colour harmony, Émilien creates kitchens that are works of art. He believes that the kitchen is the heart of the home, and his designs reflect this by being both functional and beautiful. His passion for design is evident in every project he works on, making Émilien a valuable member of the Ateliers Jacob team.
Isabelle Larocque,
VP Business Development Ontario
Isabelle started her career in the fashion industry creating a lifelong passion for anything relating to style; from fashion, interior design to "l'art de la table". Isabelle's drive for product innovation and her impeccable eye for luxury and design, consistently delivers exceptional concepts & programs. Combining art and business, she brings a wealth of experience and passion for excellence.
Bilingual in English and French with experience in buying, sourcing, manufacturing, business & product development, merchandising, marketing, and design; Isabelle joined Four Seasons in 2007 on the Capital Planning & Procurement Team. Isabelle supported the Four Seasons new and operating hotels and owners with product selection services, committed to brand standards and the highest quality of product & outstanding customer service.
After her tenure at Four Seasons, Isabelle joined an international furniture manufacturer specialized in the hospitality industry. At Ficari, she successfully created and launched a high-end furniture e-commerce brand from scratch, showcasing her entrepreneurial spirit and commitment to delivery outstanding results.
Isabelle holds a Professional Certification in Supply Management with the Institute of Supply Chain Management and is working on the completion of her Chef Training Certificate at George Brown College. When she is not working, Isabelle loves to spend time and travel with her daughter. She is also a foodie and wine lover who loves to cook for her friends & family. She practices personal growth through daily meditation, yoga and strength training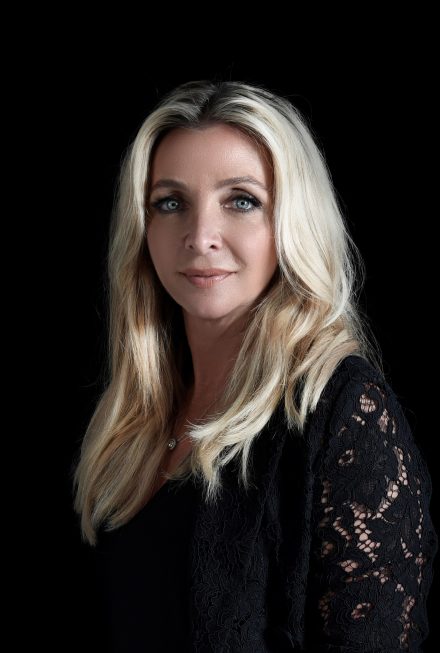 Meet our Design Team
Our team of more than 20 talented designers is here to help you create the kitchen of your dreams! Their incredible eye for detail, years of experience and deep understanding of the latest trends are sure to provide extraordinary results.
From innovative storage solutions to stunning feature details, our team makes sure your kitchen looks and works just the way you want it. Furthermore, their warm and friendly service ensures that you will feel at ease throughout the entire process. We work closely with you to understand your vision, and with our expertise and attention to detail, we turn your dream kitchen into an exhilarating experience that exceeds your expectations.
Our Cabinets Define our Reputation
We take pride in creating cabinets with our own hands. We aim to always deliver high quality products that are comparable to European high-end brands. We understand how important it is to have quality components when making a cabinet and that's why we strive for excellence when crafting each detail.
Our staff of experienced professionals design and build  cabinets with precision and devotion. From start to completion, no detail is overlooked, ensuring that your kitchen will exceed your expectations and be a space that you will be proud to show off.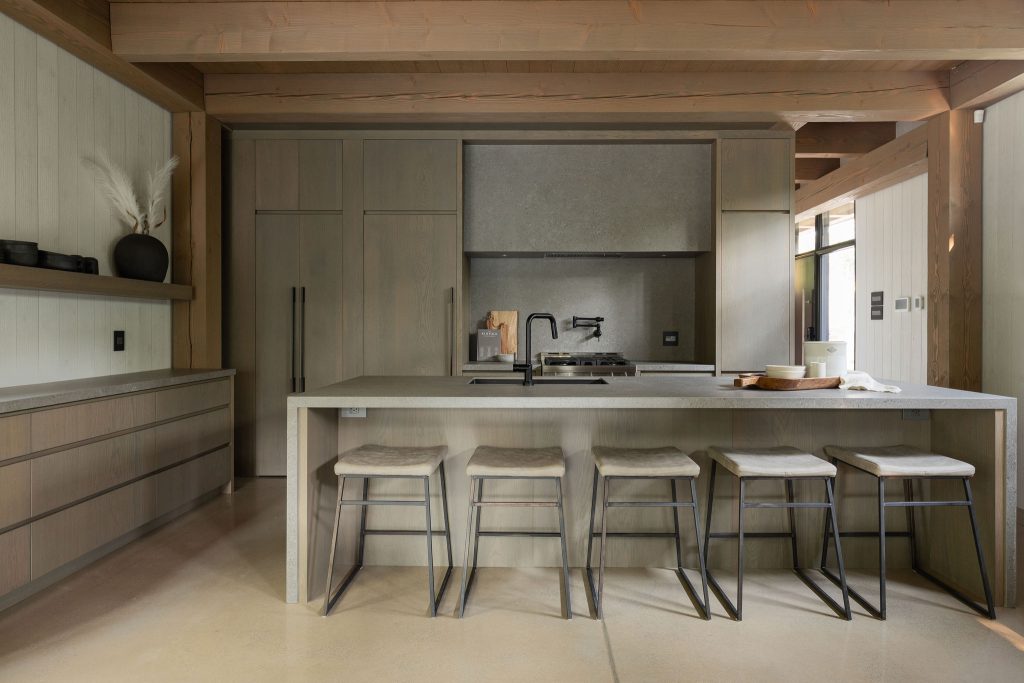 «I love my cabinets, they are beautiful to look at and well made. When the installers came back for touchups they were thorough and made sure I was happy. It was a great experience working with Ateliers Jacob»
-Lorren Deemter – 5 stars google review – Ateliers Jacob Calgary
«We love our new kitchen, the cabinets are beautiful & functional. Installation was seamless, thank you so much.»
-Mylene Moen – 5 stars google review – Ateliers Jacob Calgary
«Our new kitchen designed by Amani El Ghalayini is successful and deserves this little word of thanks. Amani was able to realize not only our requests in terms of practicality and efficiency, but she also knew how to give the atmosphere, warmth, conviviality and elegance that we wanted, through high-quality work. We are very happy with the result.»
Danielle Deland – 5 stars google review – Ateliers Jacob Montreal
Our Approach
Every step counts for your project's success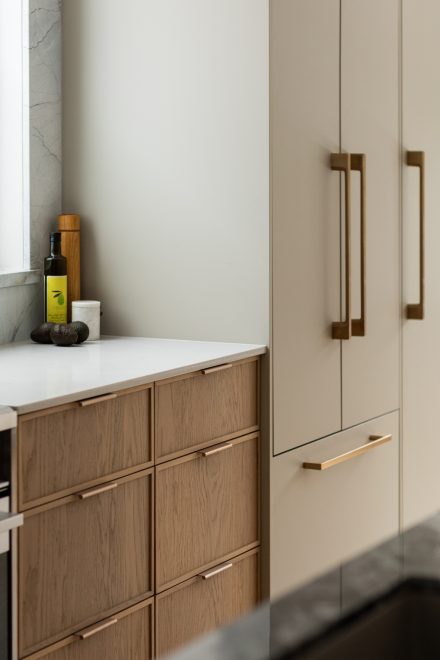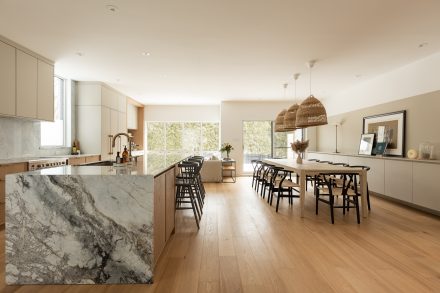 1. New Kitchen Design
When it comes to beginning a kitchen project, one of the most inspiring things you can do is to browse other people's kitchens for ideas. Whether it's browsing our portfolio for inspiring images, flipping through design magazines, or visiting showrooms that specialize in kitchen decor, there are plenty of options to get your creative juices flowing.
The next step is making sure that your needs are communicated clearly and accurately. Our designers make sure to convey exactly what they have in mind so there's no ambiguity. With the right inspiration and a thorough understanding of your vision, we can create a kitchen that is not only functional but also beautiful.
2. Conception and Plans
Our commitment to providing exceptional service is reflected in our extensive planning process, use of local materials and suppliers, and our dedication to crafting customized solutions tailored to each customer's specific needs. We pride ourselves on our ability to deliver unique and creative cabinets that complement any home.
Our designers thrive on the challenge of finding innovative ways to meet our customers' needs, whether it's a small project with basic features or a fully custom design with multiple functions. With our expert guidance, you can be confident that we will provide amazing options that exceed your expectations.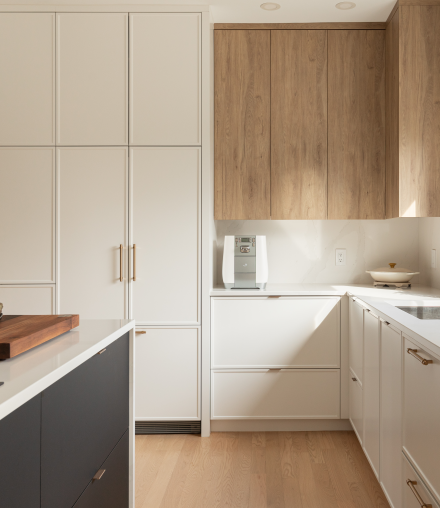 3. Custom Cabinet Fabrication
At our factories, we take great pride in crafting quality cabinets that are built to last. Our skilled team of craftsmen puts in a lot of hard work and attention to detail to ensure that every cabinet is made to perfection. We believe in keeping the manufacturing process as hands-on as possible, using local materials and time-tested techniques, while also incorporating the latest technologies to enhance efficiency and precision. To ensure the highest level of quality, each cabinet undergoes multiple inspections throughout the entire manufacturing process. We don't compromise on the quality of our products and always strive to exceed our clients' expectations. You can trust us to deliver nothing but the best when it comes to your kitchen cabinets.
4. Expert Installation
Installing your new cabinets is our job! Our goal is to bring beauty and style to your home, and we have the knowledge and experience to deliver top-quality results. With years of expertise and a keen eye for detail, we ensure that every cabinet fits perfectly in its designated spot while also complementing your overall design goals.
Frequently asked questions
How long does it take to renovate a kitchen?
This answer varies for each project. Generally speaking, from the first meeting to the installation of the kitchen, it takes an average of 4 to 8 months to go through all the stages of creation.
Where are Ateliers Jacob cabinets made?
We are proud to work with a majority of local materials and to ensure local manufacturing. Our factories are located in the Greater Montreal area in L'Assomption, Saint-Calixte and Saint-Jérôme.
What is the minimum budget needed to renovate my kitchen?
Several factors influence the price of our cabinets. We offer a selection of high quality materials and are manufactured in the Greater Montreal area.
The socio-economic factors of the moment also influence the price. In 2022, the qualification of projects starts at $5 000 for cabinets and casings. 
Can I bring my own plans?
Although our kitchen designers offer a complete design assistance service, we can use your plans. We regularly work with independent architects and designers. 
What services do we offer?
We offer a range of services that will ensure complete support for the design of your kitchen cabinets. This includes taking note of the requirements, the design, the 3D modeling, the project management, and the delivery and installation of the cabinets. 
Let's Talk About Your Vision

My name is Emilien Gabet and I'm the Design Lead in Toronto. Let's talk about your project.