Kitchen cabinets
Kitchen cabinets
Canadian quality kitchens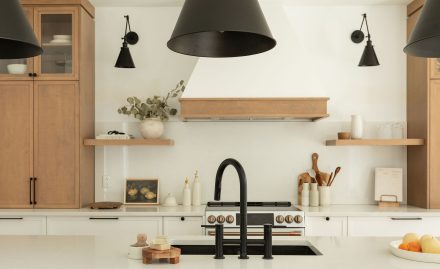 Manufactured in our woodworking shops located in the North Shore of Montreal, our kitchens are designed and thought out to meet all your needs.
We offer a wide selection of cabinets made in Canada, using local and imported European materials. All styles are considered and revisited each year to ensure that we keep up with the latest influential trends in the world of kitchen and interior design.
Find the kitchen that's perfect for you
We offer a vast selection of custom kitchen cabinets to suit all tastes and budgets. Each of our kitchens benefits from flawless design, where no detail is overlooked.
Our kitchen designers are creative and attentive to every need, and will guide you through the entire process, right down to the final installation adjustment.
Guarantee of Durability
We offer our customers a lifetime warranty on hardware and a 5-year warranty on the materials used to manufacture our products.
Trusted Suppliers
The suppliers we have selected respect precisely defined standards and each part received is meticulously inspected before being integrated into our processes.
Explore our Kitchen Portfolio