Urban kitchens
Urban kitchens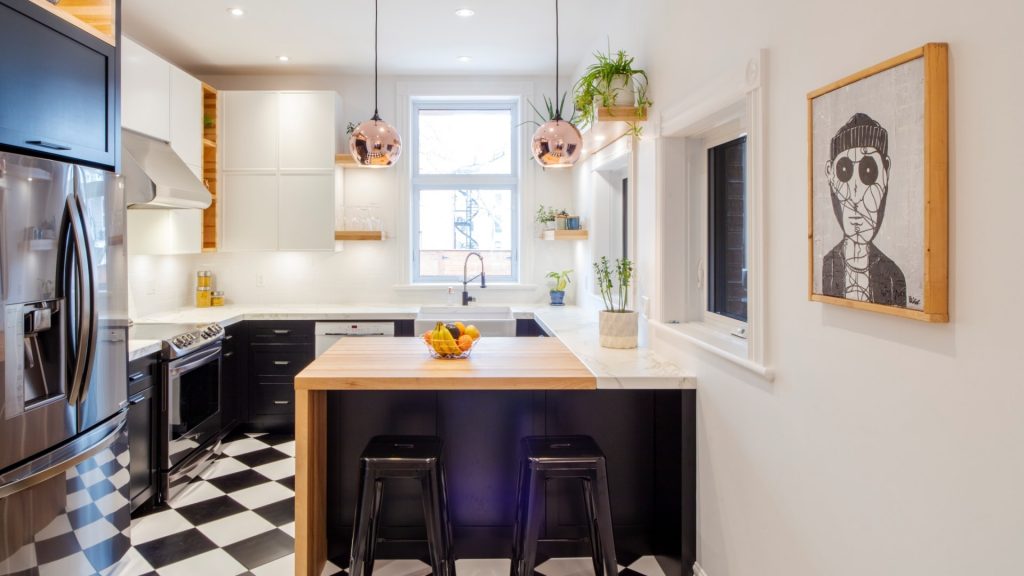 Get in touch with our design team
The urban style kitchen ingeniously combines textures and shapes to give a really trendy look to any space. Our designers create an atmosphere of comfort while keeping a more modern dimension.
Our urban kitchens are made up of industrial-type elements, natural wood essences and neutral colors that will remind a city atmosphere.
Both warm and functional, our urban-style kitchens are real convivial spaces adapted to city life. The materials are at the same time elegant, easy to clean and maintain.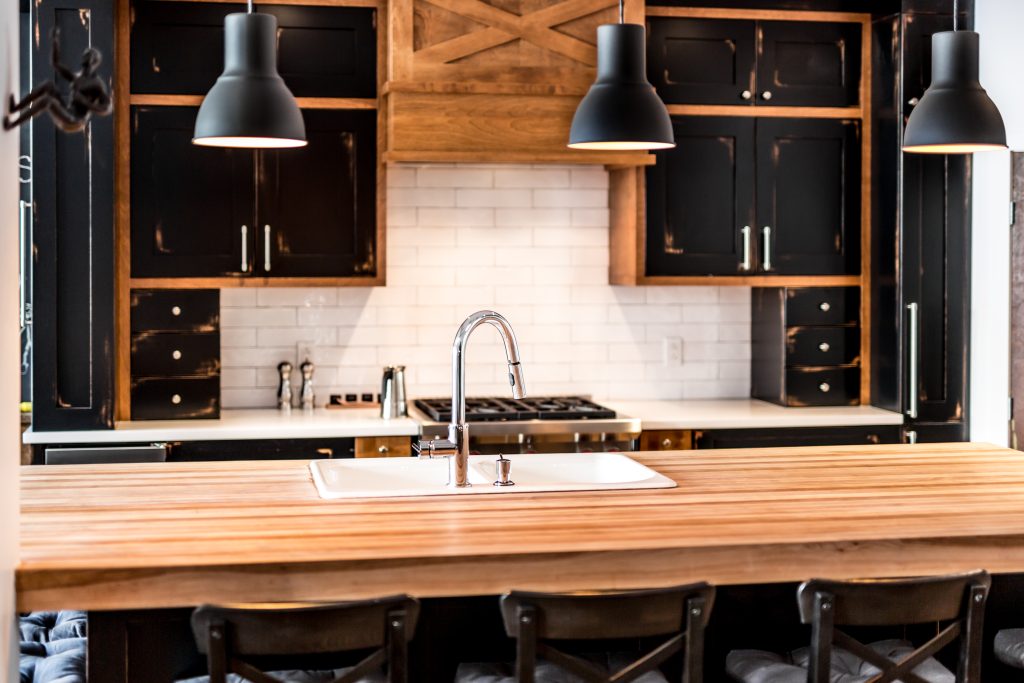 Loft Atmosphere
Bright, airy and full of character, an urban kitchen is inspired by New York architecture that's rooted in industrial production. The combination of contemporary, modern and industrial design elements create a unique style. If you appreciate the practicality, creativity and minimalism of the urban style, why not incorporate it into your renovations by opting for an urban kitchen?
Featured Projects
Take a look at our featured projects for inspiration!
Properties of the Urban Style
Lighting
Urban settings tend to be dark. That's why it's important to have good lighting, both natural and artificial in an urban kitchen. If your home doesn't have a lot of natural light, incorporate industrial lighting fixtures to add warmth to your space.
Kitchen Cabinet
For a kitchen with an industrial look, wood or glass cabinets are ideal for adding personality and texture. They can also be combined with open shelves made of aluminium, metal or other raw materials. Straight-line doors will also complement the style.
Colors
Known for its "masculine" vibe, an urban kitchen plays with shades of white, gray, ecru and black. This color palette will add a touch of elegance to your entire room. Using the same color throughout surfaces and accessories will create interest and depth to your entire kitchen.
Backsplash
To keep the look clean, opt for a continuous countertop or choose a concrete backsplash. You can match it with your countertop for a look straight out of a New York loft. If you want to go for a more classic style, white subway tiles are a good choice.
Decoration
For your final touches, choose raw and robust furniture. A raw wood table, chairs combining metal and leather, a large glass-style mirror and light leather accessories will complete your urban kitchen perfectly. The addition of an indoor vegetable garden will also refresh the atmosphere and bring some serenity. Remember to incorporate some wall art into your urban kitchen that will add some sparkle to your decor.
Countertops
Key urban architectural features include exposed beams and rough surfaces such as concrete, brick and wood. For an urban countertop, you can opt for these same materials or go for a frosted quartz countertop or a marble countertop for a chic and sophisticated touch.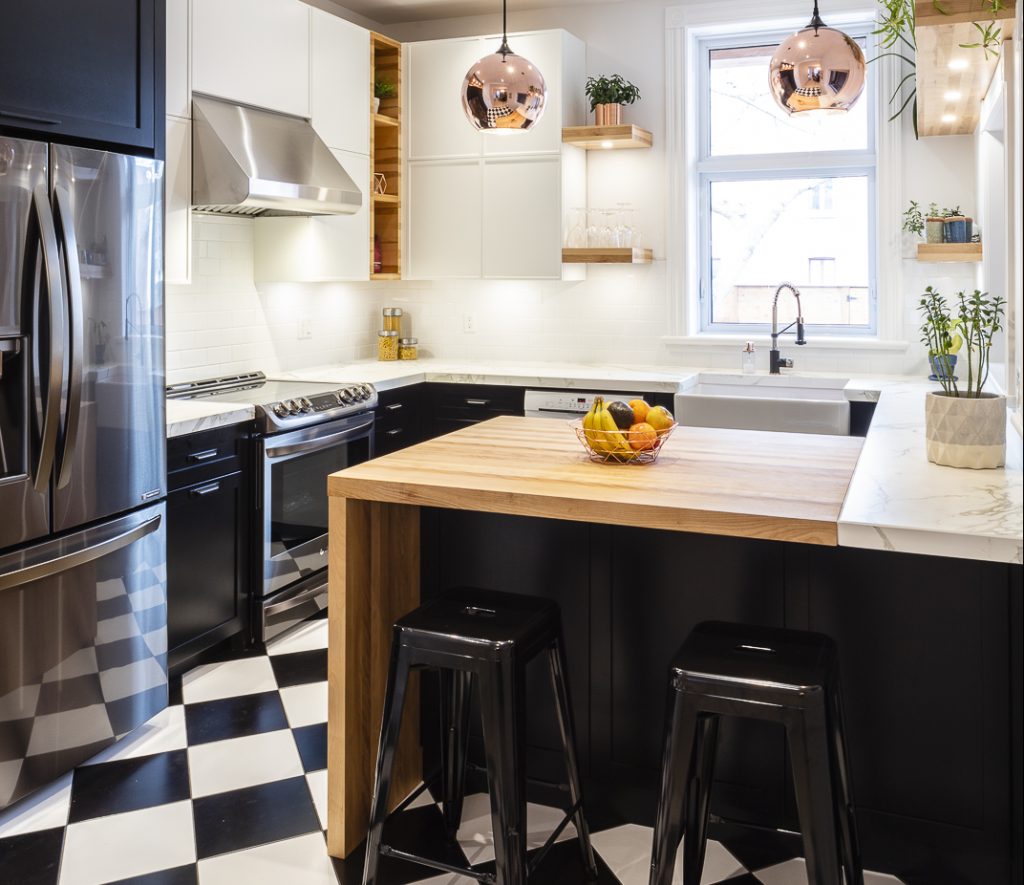 Vintage Touches
Urban kitchens are synonymous with vintage pieces! In addition to offering a casual touch, adding a number of vintage pieces will soften the linear nature of the industrial kitchen. Old trade furnishings such as a workshop locker or a postal sorting cabinet will set the tone for your kitchen. The mix of eras will provide individuality and character to the space.