Kitchen designers in the Laurentians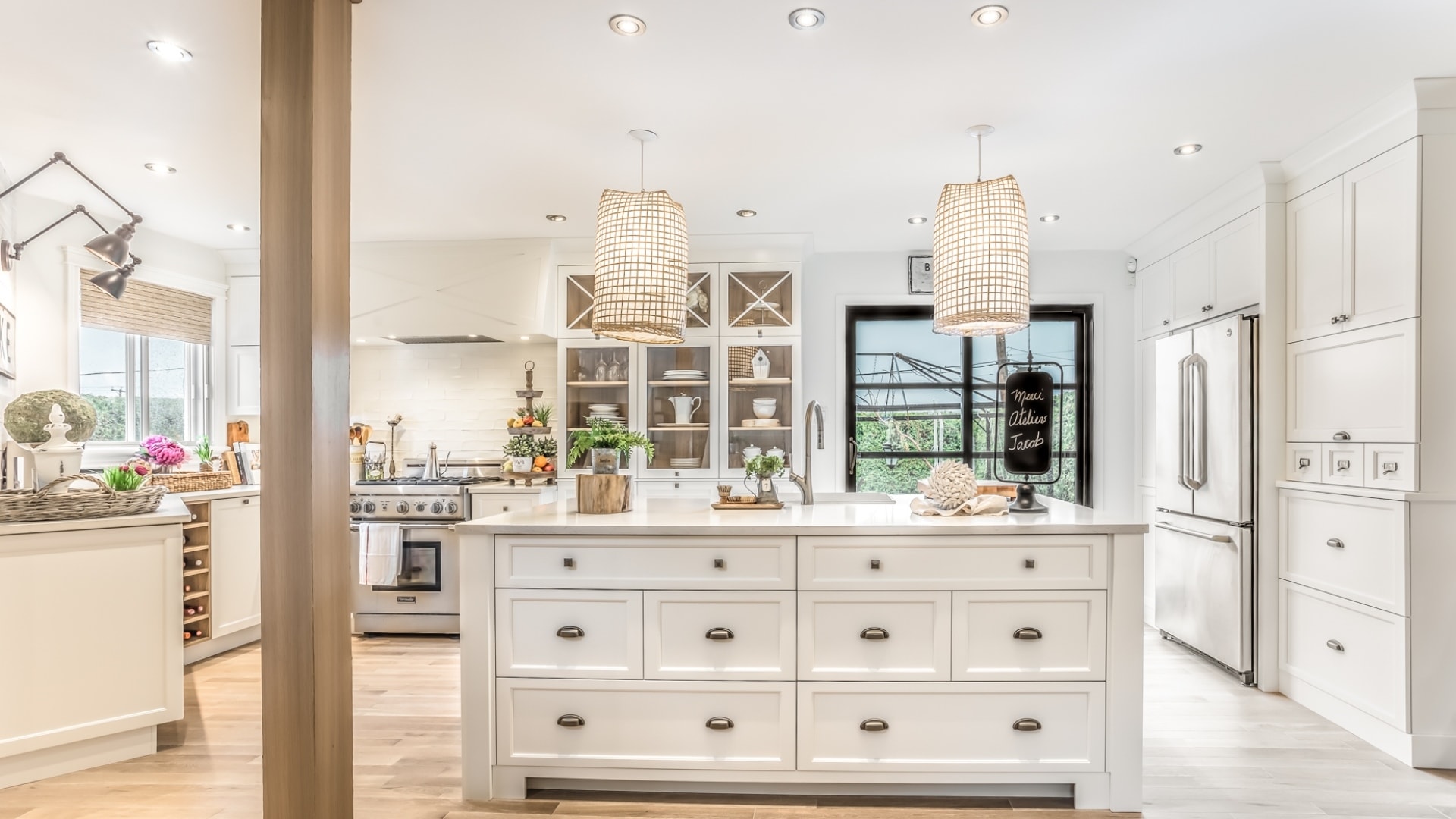 Contact us
To start your project or to get more information
Ateliers Jacob creates beautiful custom spaces for renovations and new constructions.
Humans above all
With listening being at the heart of each of our projects, our team of designers offers a simple and humane service throughout the creation process. Thanks to their expertise, our Laurentian kitchen designers will be able to orchestrate your renovation projects according to your needs and requirements. They will be able to propose solutions that are both practical and stylish.
Our approach has been evolving for over 30 years
The collaboration between our professionals and our customers is essential for the realization of a kitchen or a renovation project, that's why we put a lot of emphasis on listening in our business relationships.
The highest standards are met by offering our clients a custom service and a wide range of material, hardware and countertop options. Our creative approach has been evolving for over 30 years in order to provide unparalleled service to our customers.
Manufacturing kitchen cabinets since 1987
Since our beginnings at the Saint-Calixte workshop in the Laurentians, three new plants have been added. Keeping in mind the idea that collective intelligence would move us forward, we have surrounded ourselves with the best in the field of cabinet making in order to serve the entire Laurentian territory.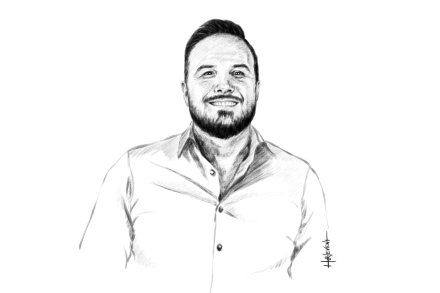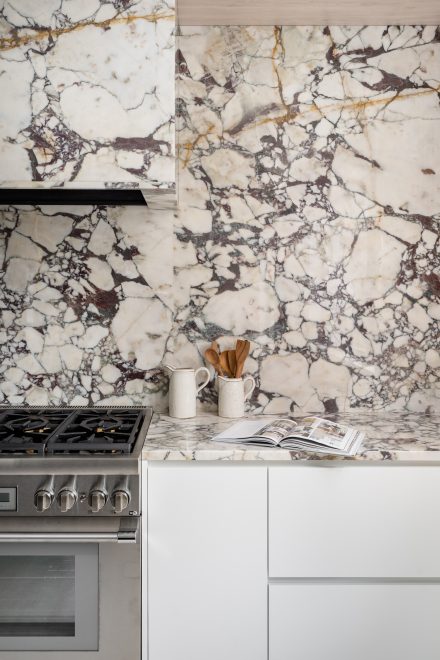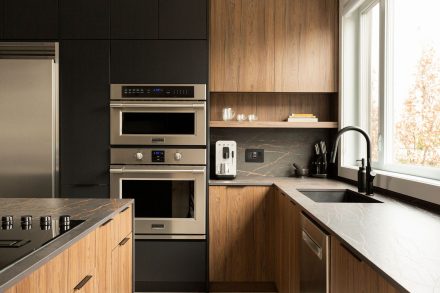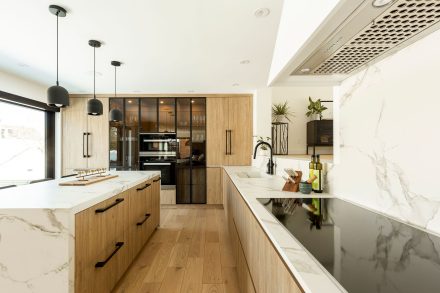 Superior quality cabinets
Constantly evolving, we are proud to have merged the most advanced technologies while maintaining the values of the craftsman. If a picture is worth a thousand words, then we believe that our achievements demonstrate our expertise. In addition, our product guarantee ensures peace of mind for every customer.
Some kitchens made by Ateliers Jacob
Take a look at our projects by selecting the style that suits you best! We have 9 collections, 19 materials and 107 colours to fit your style.
Stages in manufacturing kitchens
Our experienced kitchen designers make the process of building your dream kitchen easy and straightforward. They have the knowledge and expertise to guide you every step of the way, so you won't have to worry about being overwhelmed or confused by the complexities involved. Let us help you create your perfect kitchen!
Ideation and design
The meetings between the kitchen designer assigned to a project and the client start with the ideation in order to define the needs and the desired design, then a meeting will be planned for the design and the choice of materials and will continue for a varying number of times depending on each project.
At any time during the process, it is possible to visit our showroom in the Laurentians to visualize the project and handle the different materials.
Manufacturing the kitchen
Our manufacturing process is constantly evolving while maintaining our attention to detail and the quality of our products. Our factories located in the Greater Montreal area, including the Laurentians, allow us to offer the technological advantages of international companies while maintaining the rigor of the artisan.
Our collections are rigorously reviewed and tested for both style and material in order to present superior quality cabinets to the market and to maintain the durability of our products.
Installing the kitchen
Your dedicated project manager and the installers will make sure to synchronize every step of your kitchen installation so that the work goes smoothly. Once the installation of your new kitchen is complete, all you have to do is enjoy your new Ateliers Jacob space.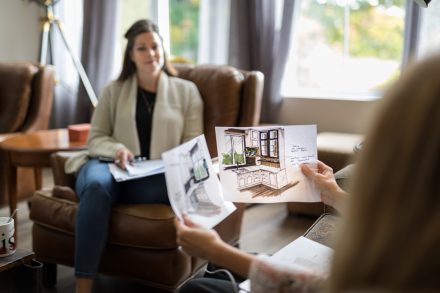 A kitchen designer's role
The role of the kitchen designer is to accompany the customer through the stages of construction or renovation of their kitchen. Their experience allows them to anticipate the issues and improve daily life in the space created.
The kitchen designer helps the customer to clearly visualize the whole as well as the details of the project. During the manufacturing and installation stages, they also accompany the client to inform them and to keep them up to date on the progress of the project.
From Saint-Jerome to Tremblant
For simple and efficient service, our Laurentian teams are available in person and by video conference. Ateliers Jacob's Laurentian designers can accommodate you if necessary to find the time slot that suits you best.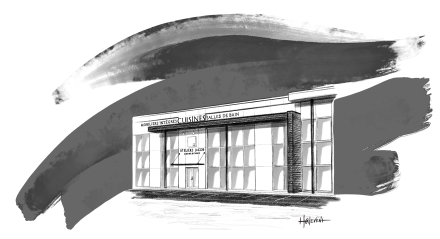 Frequently asked questions
How long does it usually takes to renovate a whole kitchen?
We understand that every project is different, so the time required to complete all stages of the kitchen building process can range from 4 to 8 months. From the first meeting to the final installation of your kitchen, you can count on us to make sure it's done right and in a timely manner.
Where are your kitchen cabinets made?
We are proud to say that our cabinets are made in our factories in L'Assomption, Saint-Calixte and Saint-Jerome. Our presence in the Greater Montreal area is a testament to our dedication to creating quality products that support the local economy.
What is the minimum budget needed for a kitchen renovation? 
Our cabinets are made with the highest quality materials and crafted in the Greater Montreal area. The current social and economic environment affects the pricing of our products. Currently the qualification of a projects starts at $7500 for cabinets and casings.
Can I bring my own plans?
Our kitchen designers will be happy to work with your plans and collaborate with your team of architects and designers, or to provide comprehensive design assistance. Either way, we're happy to help achieve your dream kitchen!
What are the services offered by Ateliers Jacob?
From comprehensive support for your kitchen design that will suit your style and needs to designing and creating 3D models of your dream kitchen, as well as project management and delivery and installation. We'll be with you during the whole process!
In person or remotely
Many of our clients prefer to meet their designated kitchen designer in person, but our virtual meetings are very popular for providing flexibility to individuals and families with busy schedules! Either way, we offer a variety of options to accommodate the type of meeting that is right for you.
Advice from kitchen designers