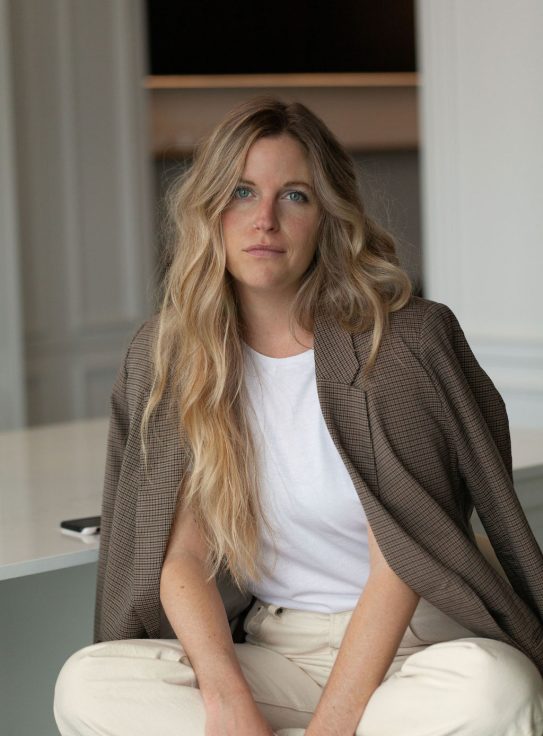 Valérie Côté
Marketing Coordinator
Biography
Valérie is an ambitious, creative, and passionate designer. She completed her CEGEP studies in graphic design and further pursued her education in communications at university. As the Marketing Coordinator at Ateliers Jacob, she takes on the responsibilities of planning and organizing marketing projects, managing budgets, and generating monthly reports for the stores, all while safeguarding the Ateliers Jacob brand identity. With her keen eye for detail, collaborative work approach, and problem-solving skills, Valérie proves to be an invaluable asset to the Ateliers Jacob team.
Valérie is a self-motivated individual who thrives on embracing unique challenges and continuously pushing how own limits. She enjoys working in a team, meeting new people, and finding innovative solutions to problems of all kinds. Her profound appreciation for hard work and collaboration has enabled her to build strong relationships with her colleagues and succeed in her professional endeavors. With her vibrant and energetic outlook on life, Valérie seizes each day, excelling in every project she undertakes.
Valérie is an avid adventurer who enjoys exploring new places and broadening her horizons. During her leisure time, she can be found immersed in nature, experiencing the thrill of sports such as mountain biking, surfing, and snowboarding. With passion and boundless energy, Valérie approaches every endeavour, whether it's a vacation abroad or a challenging work assignment, with remarkable zeal. Her relentless curiosity empowers her to tackle any challenge with a unique blend of enthusiasm and creativity.