We spend a lot of time in the kitchen. It's much more than a room where meals are prepared, it can be a space to gather, celebrate, or unwind. Somewhere between modern and classic elegance, the Scandinavian inspired kitchen creates the perfect warm atmosphere to host many of life's daily activities.
White and Wood
Wood elements can instantly create a warm and soft interior and are a limitless source of inspiration. Smooth wood with curved shapes and light tones are essential to creating the atmosphere of a Scandinavian home. The colour white is the star of this style. White can evoke thoughts of snow and the far north, bringing a sense of purity and calmness, especially when paired with light coloured wood. In a nutshell: think "minimalism", with a relaxing touch!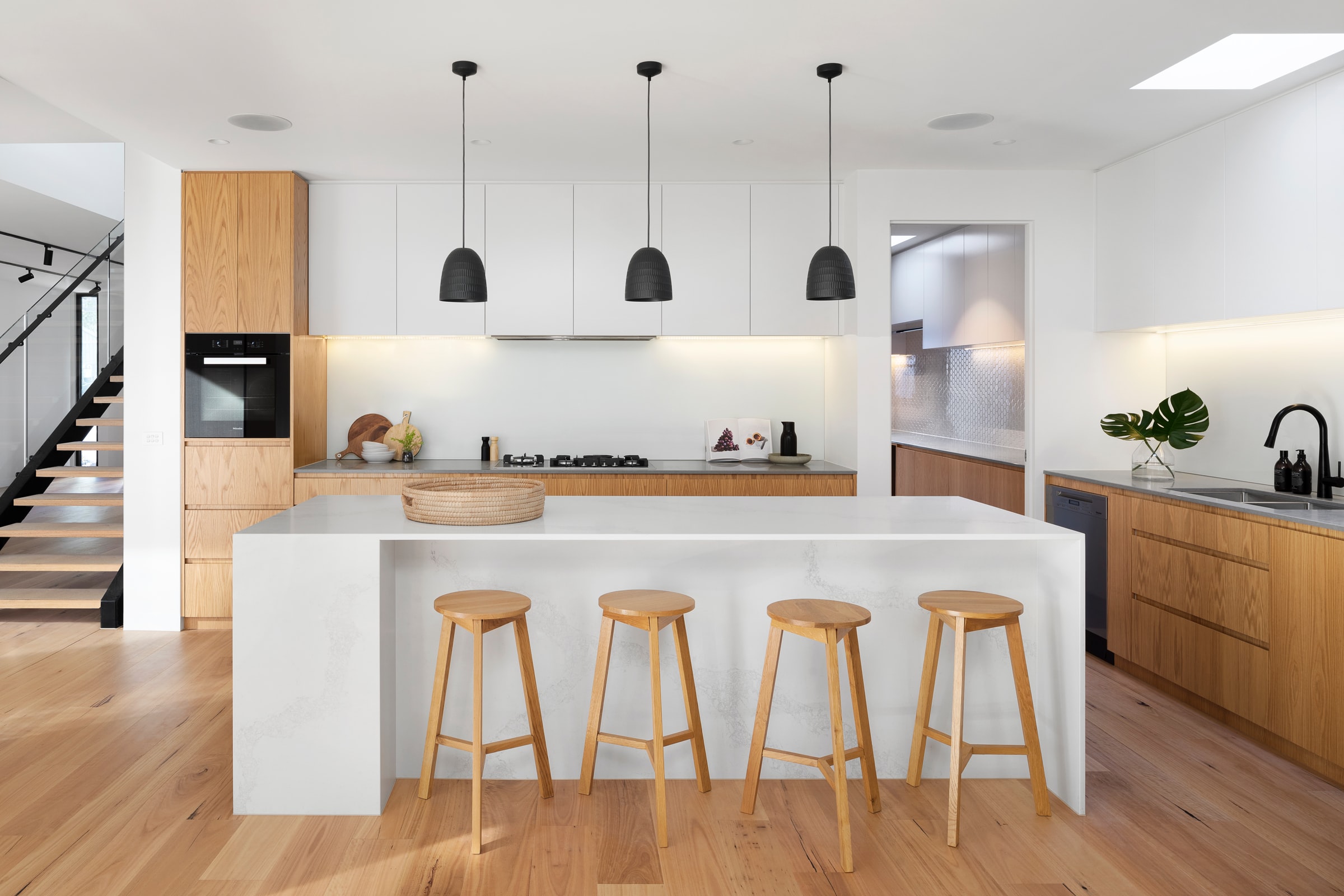 Simple and clean lines
The colours are neutral, soft and light, while the lines are straight and clean The furniture, like the lighting, is often inspired by retro pieces while still maintaining a smart and refined look.  For this style it's worth it to invest in timeless and comfortable furniture items. As white is the dominate colour in Scandinavian design, it's great to get creative with your décor by adding graphic and colourful patterns to cushions or fabrics.
A practical aesthetic
The Scandinavian kitchen is functional and ergonomic. Storage, ample space, and a simple layout are the key elements. The design is oriented towards convenience with a designated space for all kitchen items and concealed appliances. But in the end it's your kitchen, so adding some personal funky decoration elements is a great way to spice up the look.