The Plateau
Urban kitchen
With finesse and depth, rough chic wood brings the rustic touch to this magnificent urban kitchen.
Specifications
Style

City

Montréal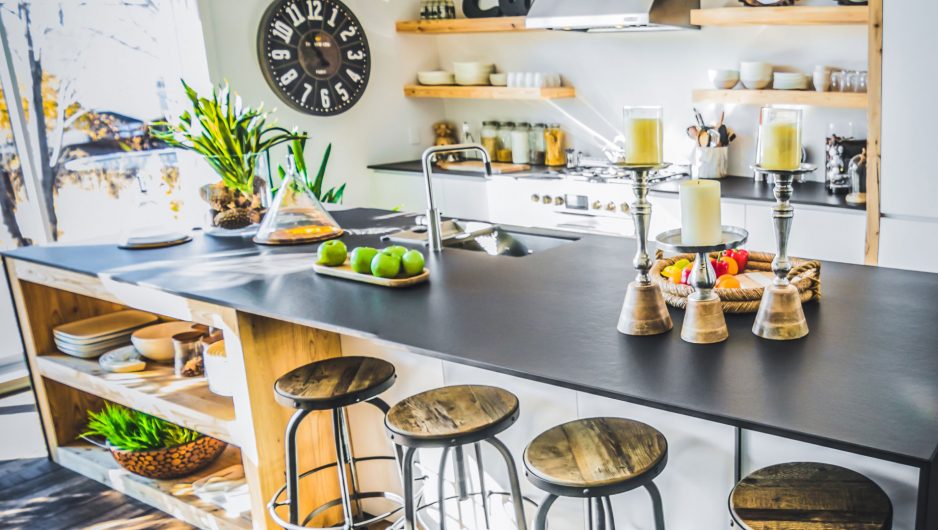 Our team of kitchen designers was able to brilliantly marry different materials to give this space an ambiance of comfort while keeping a more modern dimension. The wall-mounted shelves and the storage module under the island are made of rough wood, while the cabinets are in white lacquered MDF. Add to the decor the frosted quartz countertops and voila! It's this industrial touch that makes all the difference.
This huge island is the envy of many people not only for its considerable size, but also for the matte easy-to-clean texture.