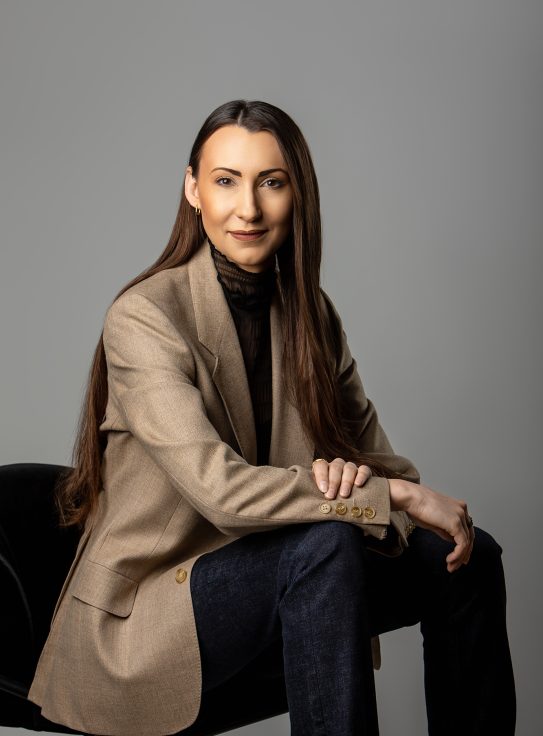 Amy Zalasky
Cabinet Designer, specializing in Renovations
A born and raised Calgarian, Amy started her creative career at The Alberta Collage of Art and Design Before Finishing her DID at Bow Valley College of Interior Design. Her Experience while working at Luxury Furniture Retailers in the City connected her to her Path in Interior Design and she has never looked back.
Amy started 5 years ago with our Sister Company Designers Edge, where she worked within a dynamic team on an array of projects. Including Designing and Staging show homes, Multi Family Builder Projects and her Favorite – Full Gut Renovations. Amys Education in the Arts gives her a unique perspective within her work, her technical and hands-on approach to design brings her projects to life without compromise.
She Is excited to continue learning and growing in her experience as a Designer. As the Kitchen Design World is ever-changing and reinventing itself Amy is excited to see what comes next. An avid follower of the industry, she is always tuned in to stay on top of the newest design trends.
In her role at Ateliers Jacob she loves working with natural woods, bright whites, black blacks, and Color! Her personal design style is modern mixed with vintage. She has never said no to an out-of-the-box idea and loves to collaborate. She is an expert at melding design styles and loves helping her clients reflect their own personal style within their home.
For any questions, contact me!