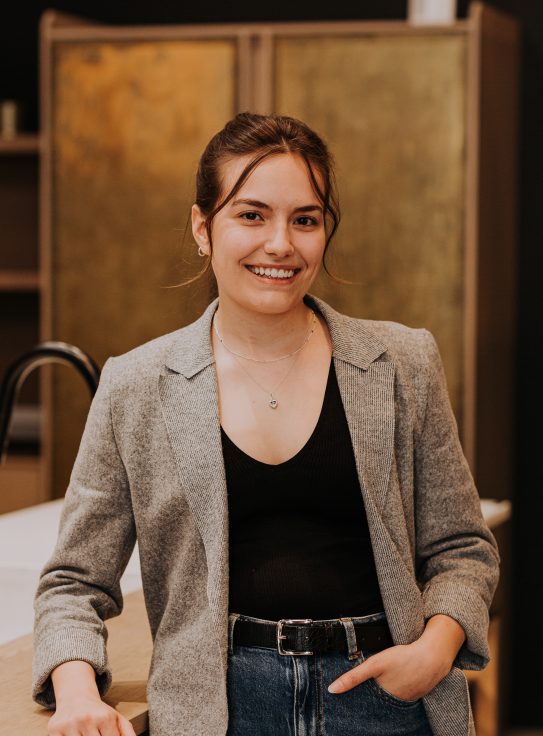 Camille Beaulieu
Kitchen Designer
Biography
Camille earned her bachelor's degree in interior design from Université de Montréal in 2021. Since a young age, she has been drawn to the art of creating environments that evoke positive emotions in people. Camille's acute attention to detail and her innate desire to create have fueled her passion for interior design.
Nature serves as a constant source of inspiration for Camille, and she finds wood to be particularly captivating. For Camille, combining wood with neutral materials brings a sense of warmth and life to living spaces. Moreover, it offers a timeless and refined touch to any design, perfectly harmonizing with the surroundings. Camille's use of wood in her designs results in an elegant and simplistic appearance that highlights the natural beauty of this material.
When not pursuing her career, Camille finds joy in participating in team sports that provide a dynamic and social environment. Conversely, she also appreciates activities that enable her to unwind and recharge.
For any questions please contact me!