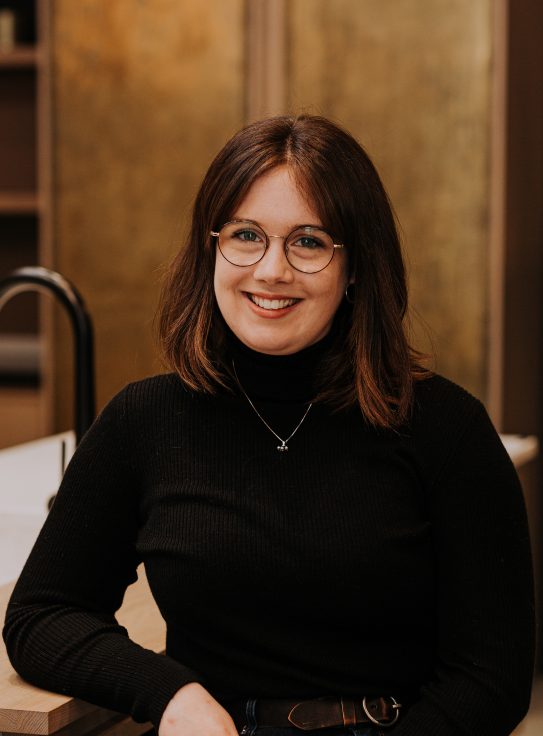 Catherine Ouimet
Kitchen Designer
Biography
Meet Catherine, a talented designer with a passion for creating beautiful, practical spaces. After studying presentation design at Cégep du Vieux Montréal and industrial design at Université de Montréal, Catherine developed an appreciation for mid-century Scandinavian furniture and architectural heritage.
Her love for natural stone and wood inspires her work, where she strives to incorporate these materials into her designs, bringing a timeless sophistication to any space she creates.
Catherine is thrilled to be a part of the Ateliers Jacob team, where she collaborates with a talented and dedicated group who share her passion for quality and customer satisfaction.
When she's not designing, Catherine loves spending time outdoors, taking long walks in nature in both summer and winter. She also enjoys entertaining friends and family and is always eager to explore new flavours in the kitchen, whipping up delectable desserts for any occasion.
For any questions please contact me!