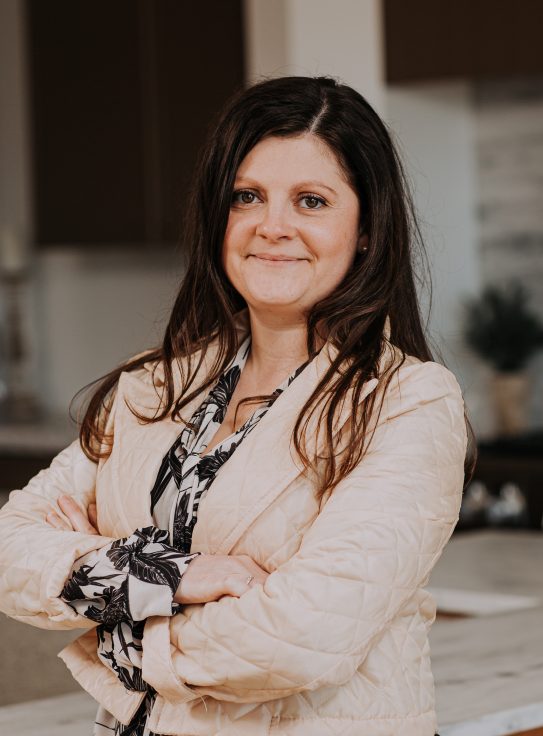 Laurie Bonin-Gohier
Senior Kitchen Designer
Biography
Laurie graduated from Marie-Victorin CEGEP in 2009 with a degree in Interior Design. With a passion for design since childhood and having worked as a senior kitchen designer at Ateliers Jacob for over 10 years, she is highly attentive to her clients' needs and likes to get to know them to carry out the projects that suit them best.   
Laurie particularly appreciates Mid-Century Modern design for its sleek lines, soft colours and minimalist style. Lacquer and wood are her materials of choice, a refined and elegant duo with great colour possibilities that fuel her creativity.   
Laurie finds inspiration on her walks and while traveling, but mostly in architecture. What she particularly likes about working at Ateliers Jacob is the latitude she is given in the design process for each project request. This freedom allows her to unleash her creativity to create dream kitchens with style and ingenuity.   
In her spare time, Laurie enjoys drawing new house plans and letting her imagination run freely. She also loves to travel, especially to Europe for its unique historical character.   
For any 

questions

 please 

contact

me!