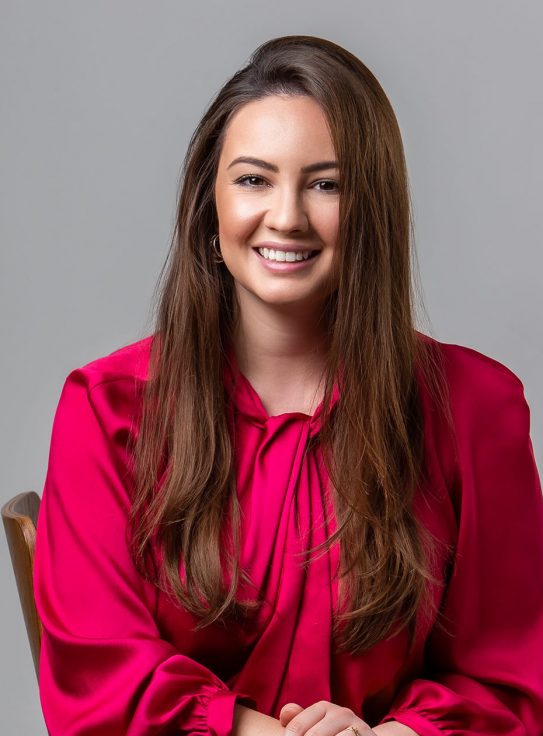 Mayla Varella
Cabinet Design Manager
Mayla graduated in Architecture in her home country of Brazil  but was always involved in the Interior Design world. When she moved to Canada in 2019, she took Interior Decorating at Bow Valley College in Calgary, graduating in 2021 and joining Ateliers Jacob shortly after.
With almost 10 years of experience in this industry, Mayla worked at a boutique interior design company with a team that managed full high-end renovations from beginning to completion. The projects included finishes selection, millwork and detail drawings, tendering, managing the trades and staging. When she arrived in Calgary, she started working for a big home improvement retail store and was a member of multiple departments, such as flooring, window coverings and kitchens, selling products and cabinets. That's where she learned all about the North American standards and cabinetry market, which allowed her to be successful when starting her career at Ateliers Jacob.
Mayla believes that there is no right or wrong in interior design, which means that every person can find the style they love. In this field there is so much opportunity to meet the client's needs and to be creative with solutions.
The style that Mayla identifies the most with is modern with a hint of traditional, where she can create spaces with flat or micro-shaker doors for example, but adding unexpected and dramatic countertops, with classic plumbing fixtures or hardware. Most houses will be around for decades and will go through different eras, and that's why Mayla is an advocate of mixing styles, preserving the original character of the house, but adding a personal touch and trendy elements.
As the Cabinet Design Manager for the Calgary division, Mayla appreciates being part of a tight team, where she can always share experiences and exchange with her coworkers. Mayla loves having a routine at the office, while that every job is completely different and challenging, making every day exciting and interesting.
For any questions, contact me!