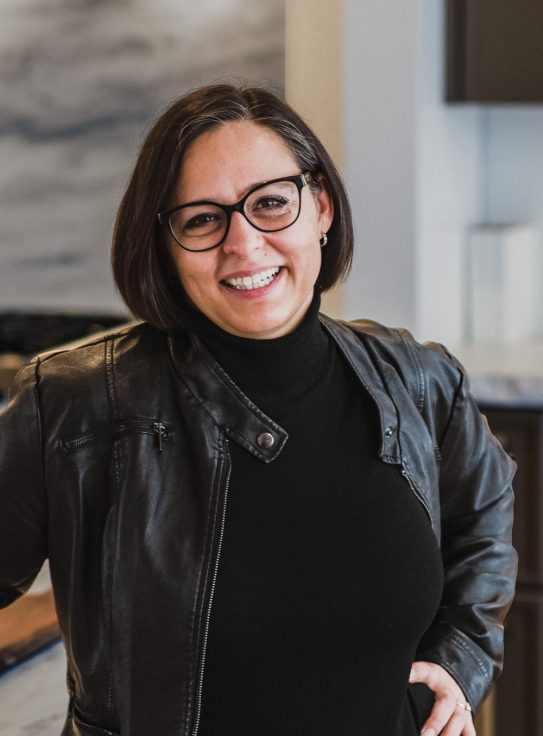 Patricia Cantin
Senior Kitchen Designer
Biography
Patricia is a seasoned designer who brings creativity, professionalism, and a strong work ethic to her projects. With over 15 years of experience, she is dedicated to building professional and friendly relationships with her clients by being attentive, patient, and enthusiastic.
As a senior kitchen designer at Ateliers Jacob, Patricia is passionate about helping her clients create a kitchen that not only meets their needs but also enhances their daily well-being. She believes that every client deserves a kitchen that reflects their personality and is a pleasure to be in.
For Patricia, the kitchen is the heart of the home, a space where friends and family gather to share meals, conversations, and memories. She strives to create functional kitchens for preparing meals on the go that are also beautiful and durable, using high-quality materials and a timeless design. Her designs are unique, reflecting the personality and style of each client through textures and contrasts.
At Ateliers Jacob, Patricia is committed to accompanying her clients throughout their projects and ensuring their expectations are met.
For any questions please contact me!