Black kitchens
Black kitchens
While not for the faint of heart, a black kitchen can make a bold statement in your home. Whether it's through dark cabinets, black stainless steel appliances, or a striking backsplash, incorporating this color into your design will give your kitchen a sophisticated look. When using such a strong shade, balance is key. Consider incorporating natural wood accents or metallic fixtures to add contrast and to lighten the space.
For more versatility, incorporate black as an accent color rather than filling the entire kitchen with this dark shade. From elegant to industrial, a black kitchen can easily fit in with any design style.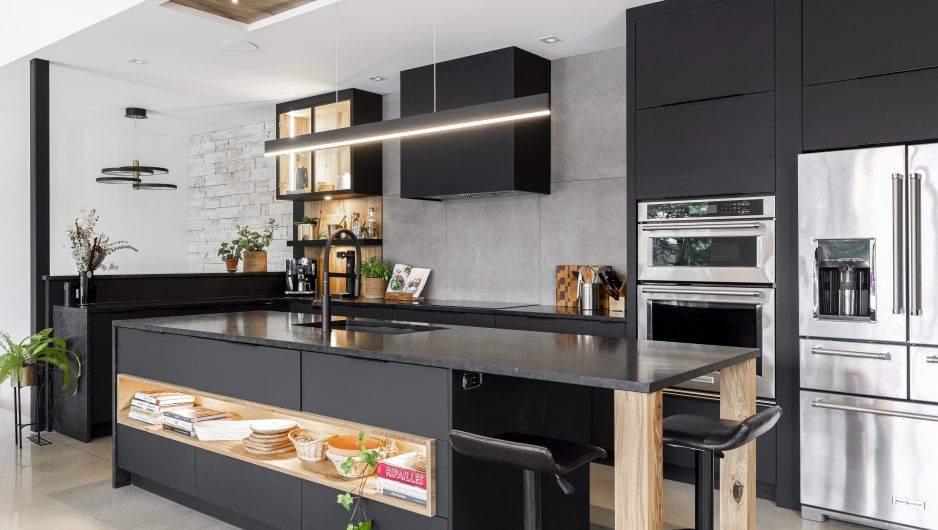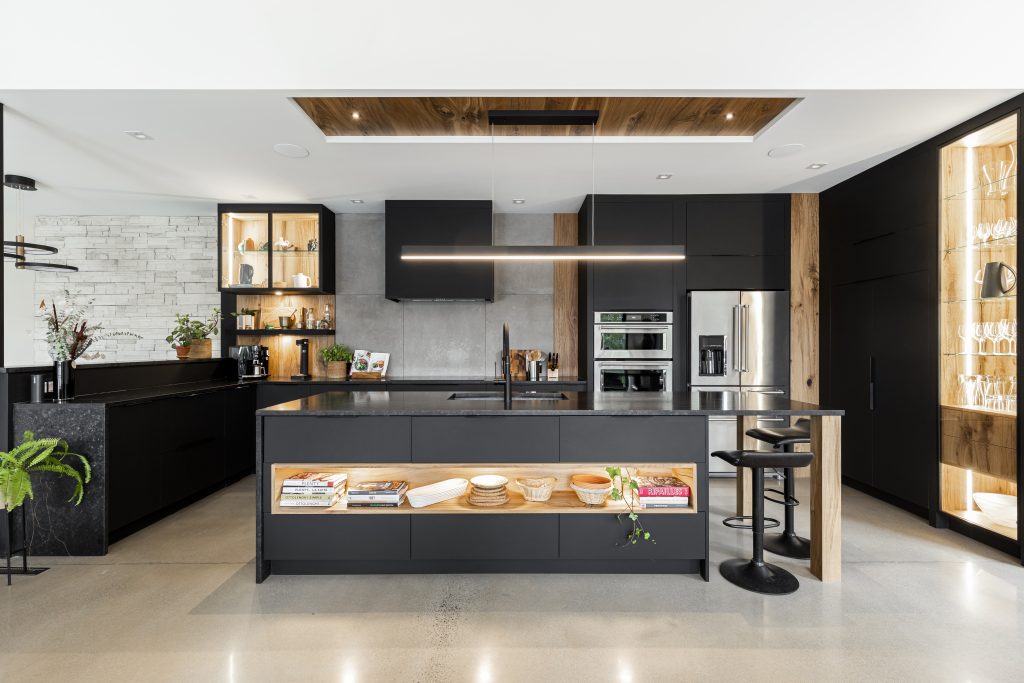 Versatility and Power
Black is a timeless and elegant colour that adds depth to any interior design, providing a chic and sophisticated finish. It pairs well with a wide range of styles and can be easily complemented by matching metallic accessories to complete the look.
When combined with light or neutral materials, such as frosted glass or sublimated finishes, black cabinets create a striking and attractive design.  A marble countertop can enhance the luxurious feel of the black design, adding a touch of class to any kitchen.