Résumé
Style

Matériaux d'armoire

Designer(s)
The Mistral Kitchen
Modern kitchen
With a neutral colour palette, minimalist cabinetry and sleek lines, this contemporary kitchen has a subtle elegance that will never go out of style. Timeless and bold, the custom black cabinets create an enticing contrast in this minimalist space. The built-in refrigerator blends with the rest of the kitchen cabinets for a neat look.
The kitchen island, with a cascading quartz countertop, is the heart of the room, but also of the house. Refined and modern, this large island  livens up evenings that take place in good company.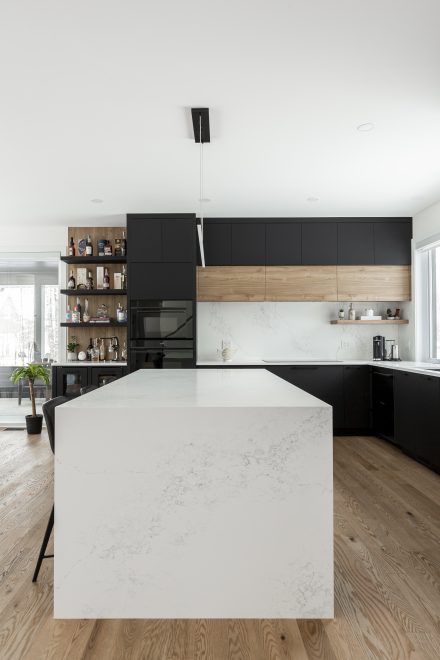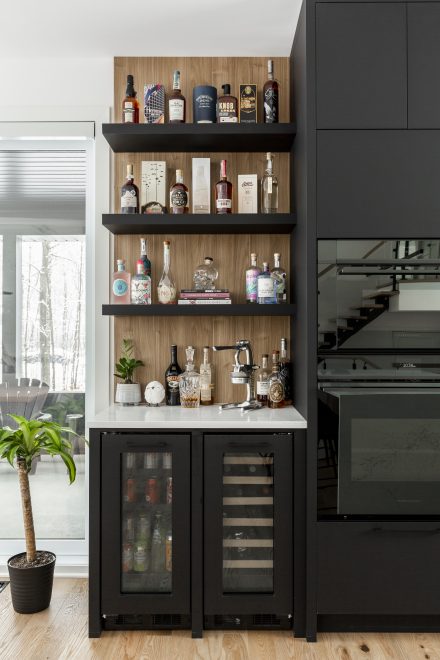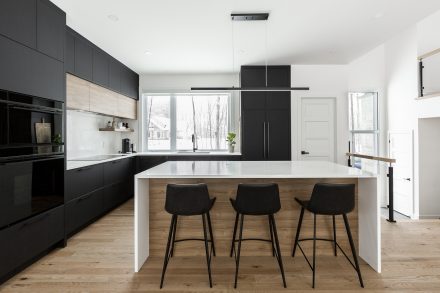 Design
Historically, kitchens served as private spaces for meal preparation. Today, we love that kitchens open up to social spaces and abound in natural light. This L-shaped kitchen naturally opens up to the surrounding rooms.
The addition of the central island provides additional work surface and storage, as well as a convenient lunch space for everyday use. 
A bar area is set up at the end of the counter for easy circulation around the food preparation area. Guests can prepare cocktails and sit at the dining room or at the island, leaving plenty of room for the chef.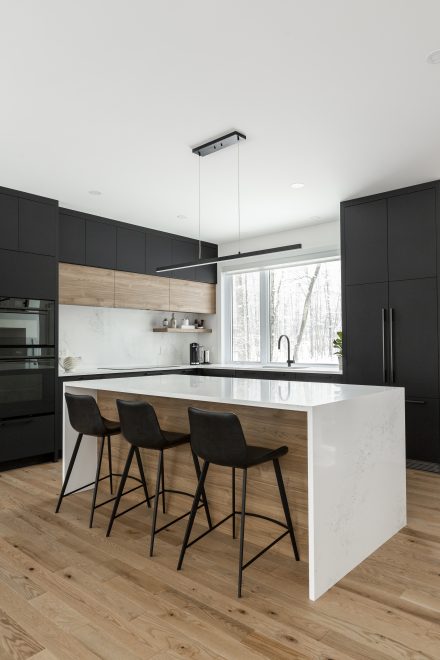 For the cabinets, we chose black polyethylene. Very trendy, its matte finish near the cozy wood offers a timeless and elegant look. Our designer chose wood laminate for its ease of maintenance and affordability.
The continuous backsplash with its beautiful grain gives a chic and homogeneous look to the room, in addition to being easy to clean.