COOK IT Project
Custom designs
We're so proud to introduce you to our latest creation for Cook it!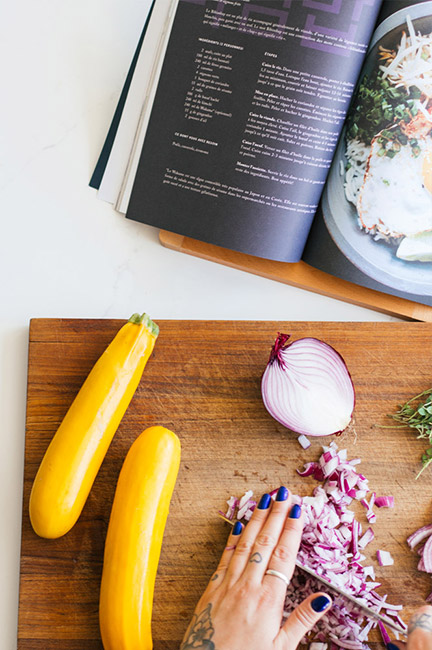 What we had in mind was a kitchen that would be a reflection of both our businesses—trendy, simple, and full of life.
Cook it custom bokes are filled with fresh ingredients from local suppliers and allow you to treat your family to ready-to-cook meals that have that special touch everybody will appreciate. Designing a kitchen for Cook it has been an inspiring, memorable experience. Buying a kitchen is a unique process, and that's why we were eager to share this project with you.
Just like Cook it will, an Ateliers Jacob kitchen will change everything for you! Contact our team for your next project.
Photo credits: Jérémy Leblond