Résumé
Style

Matériaux d'armoire

Designer(s)
The Montée Lesage Kitchen
Modern kitchen
This kitchen is relaxing to the eye. The two tones recallJapanese design, linear and neat. To keep that sense of calm, we integrated a countertop hood to the island. Everything in this kitchen is designed with simplicity in mind. All the necessities, no frills!
Soft materials such as pale wood and textiles in natural colours make the whole a cocoon where you want to settle. The island and the glass staircase reflect the sunlight and it feels great.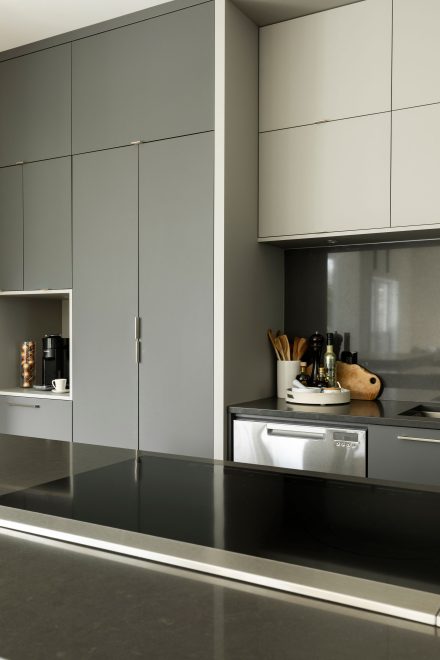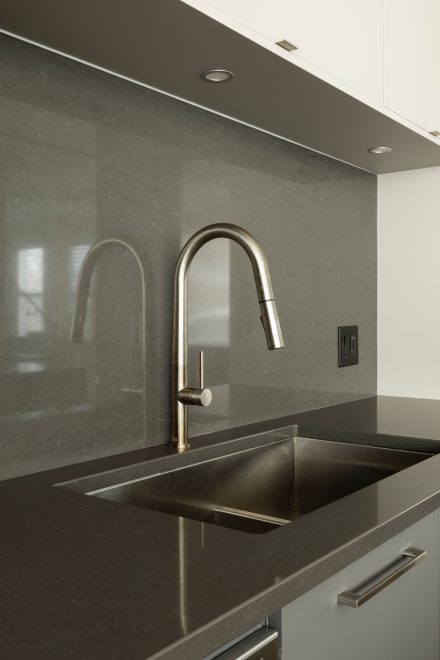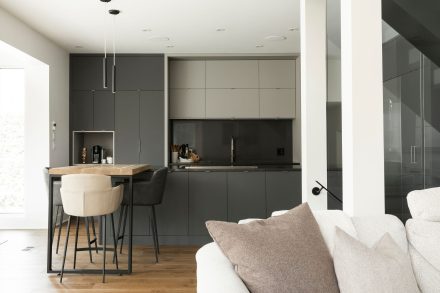 Design
The kitchen area of this open concept room is ideal for narrow homes, often found in urban neighbourhoods. This lab configuration allows good circulation. The island runs parallel to the wall unit and ends in a lunch area, leaving room for meal preparation.
We integrated a walk-in pantry at the request of the owners. Concealed near the coffee area, it maximizes the space in a surprising way. The storage space is spacious and meets the minimalist aesthetic we wanted.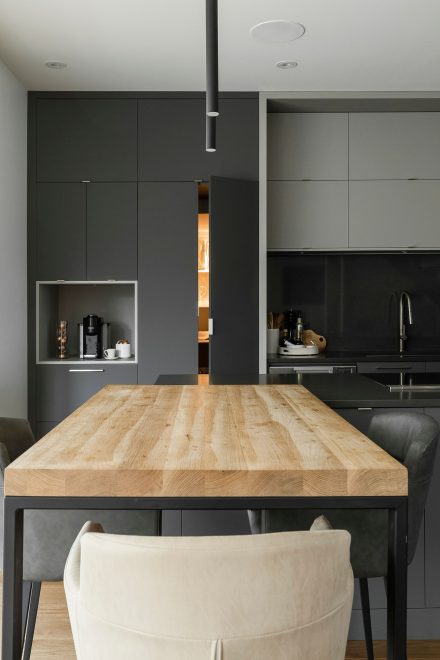 Polyethylene is a material of the polymer family. It is more ecological since it can be recycled, and it uses fewer resources. The technological advancement in this field is in full expansion. Durable, modern and anti-fingerprint, our kitchen designer chose a tone on tone in grey for a refined style.
The solid wood part of the lunch area brings a Japanese wabi-sabi touch to the whole design.