Résumé
Style

Matériaux d'armoire

Designer(s)
Oak Kitchen in Nature
Contemporary Kitchen
The client's request was to imagine a kitchen space for a family home where several generations live together daily. Neutral, soft and natural tones were our focus
Our clients needed an open flowing living space that would accommodate multiple guests without needing too much space. The windows and the surrounding nature of the house had to be emphasized to recreate that feeling in nature.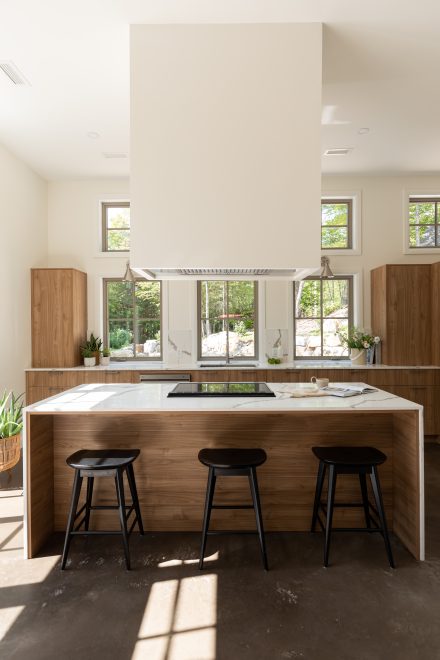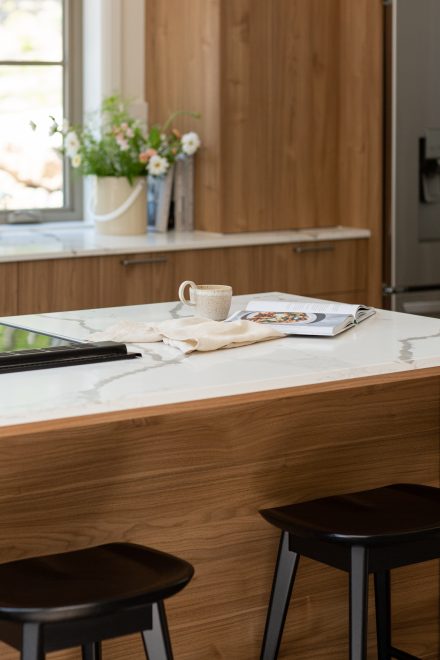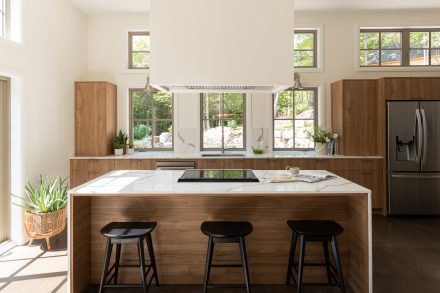 Design
European laminate, also known as European melamine, is an affordable and smart choice for creating projects of this style. It is easy to maintain and brings a Scandinavian touch to the decor. Quartz countertops have a vein pattern that matches the colour of the laminate perfectly. The little space between the windows is filled with a high backsplash made of the same material.
Since the ceilings are very high, the designer opted for a gypsum hood box painted the same colour as the walls. It is very large but does not take up much space visually, just enough to separate the space between the kitchen and the dining room.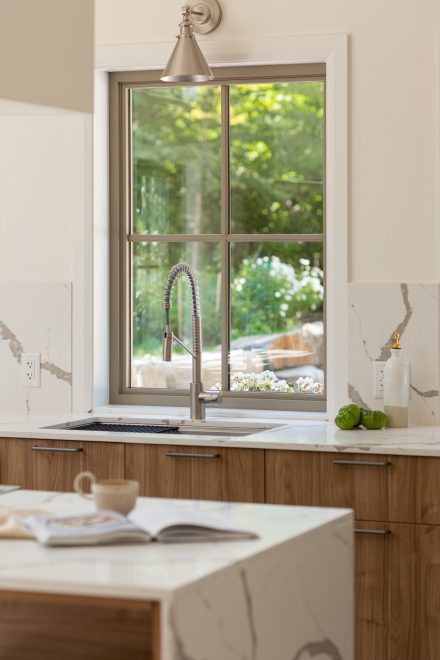 To make it easier to move around the kitchen, the designer chose to leave 4 feet of passage between the countertops instead of the standard 3 feet. A smart choice for a kitchen where meal preparations are done with the family in a fun atmosphere.
The centered sink also makes daily life easier by bringing the work surfaces closer together. Our designer chose to place the fridge near the pantry for a clear view of the open living space. 
Other contemporary kitchens