Country Kitchens
Country Kitchens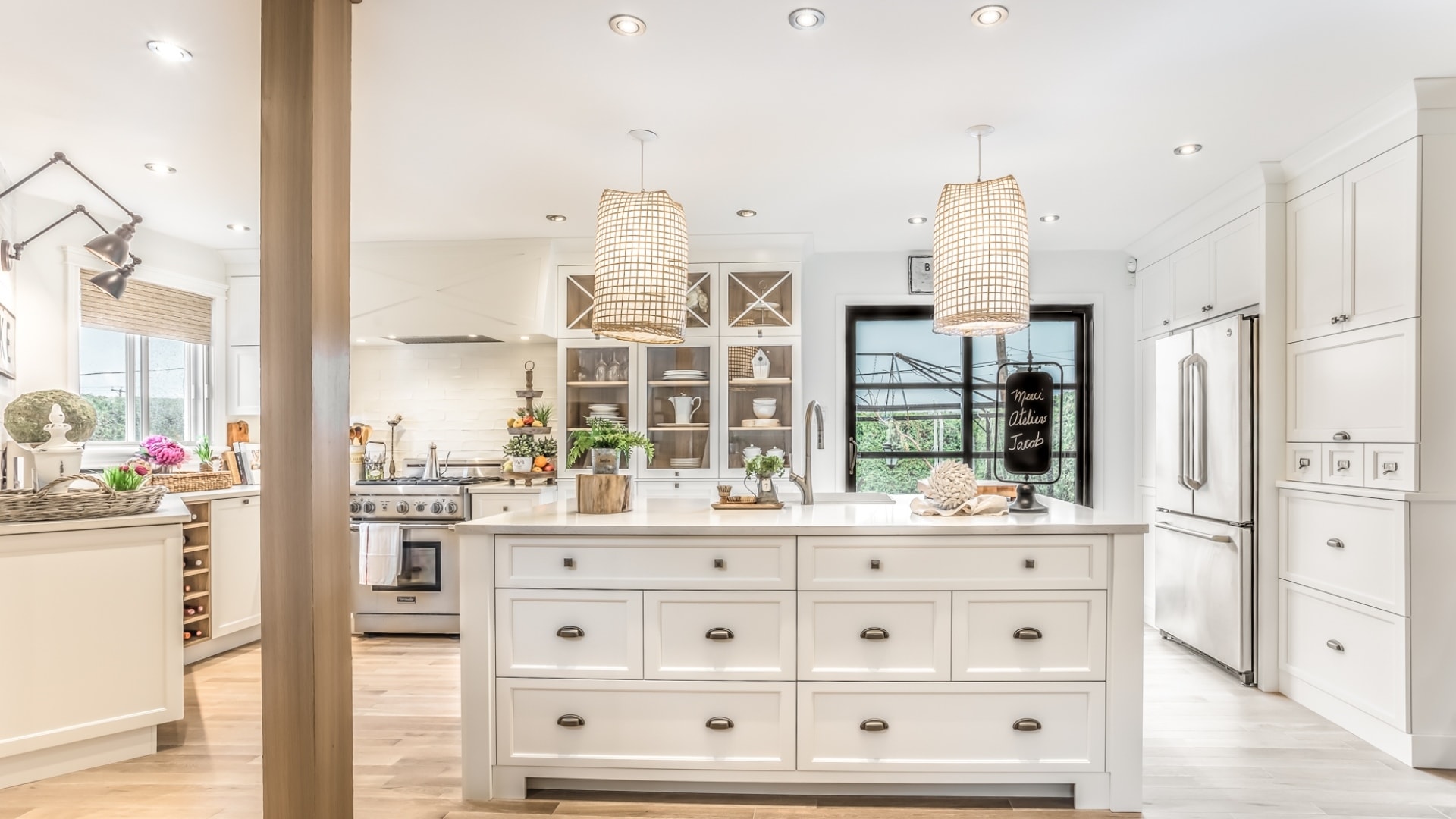 Contact us and let's bring your vision to life
The coziness of fond memories
Whether it's a flashback of visiting your grandparents, a trip to the countryside on a sunny day, or the scent of home-cooked meals and vegetables from the garden, all of these memories bring a sense of coziness. Regardless if your home is in the country or in the city, consider bringing that cozy feeling into your renovations with a country kitchen.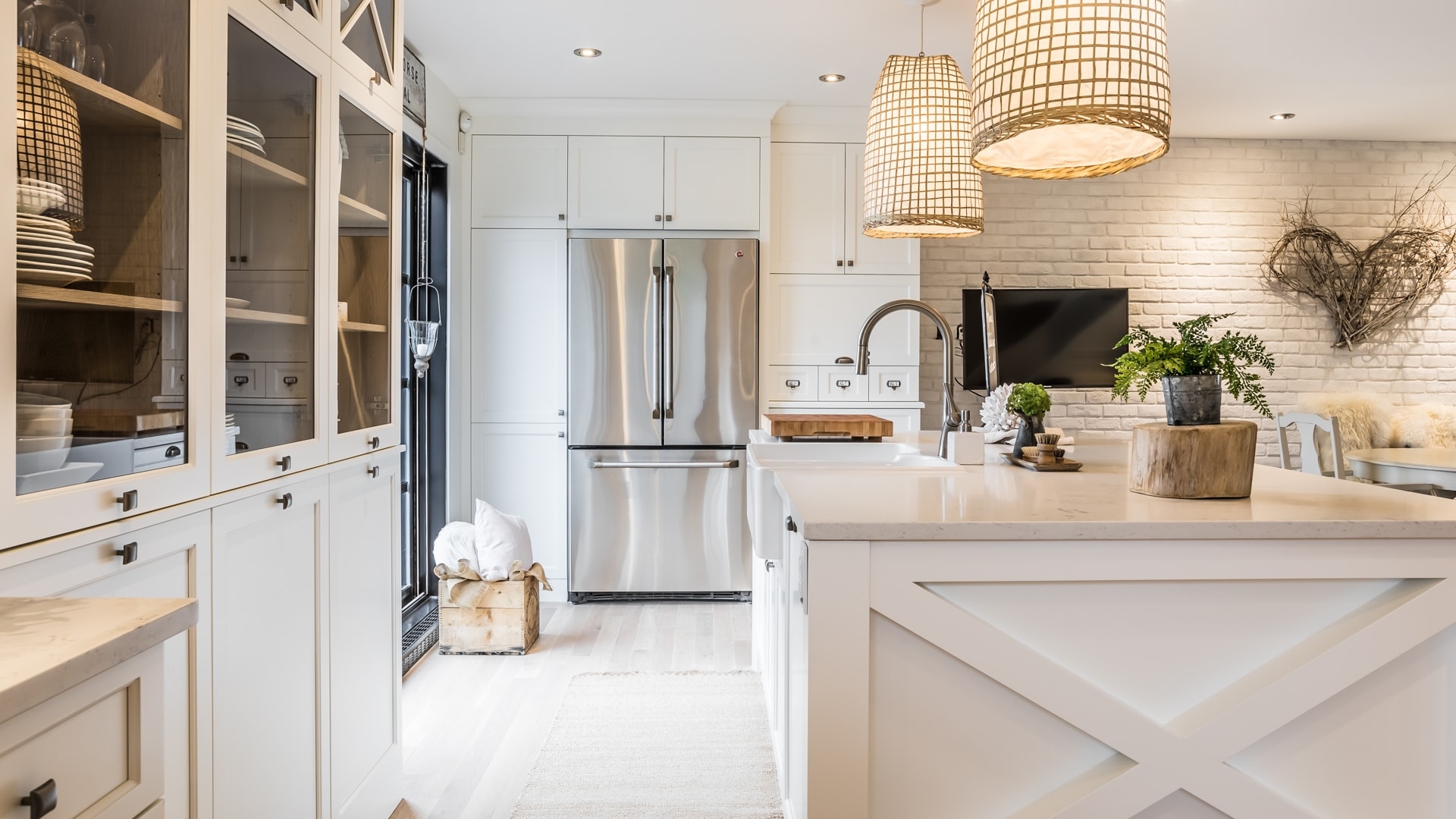 Our Country Kitchen Creations
Country Kitchen Properties 
Cabinetry
Country rimes with nature and simplicity. Shaker doors or subtle moulding fits well with country-style kitchens. You can also select a few doors and give them flair with a panel effect in the center, making sure to use the right balance for this look. 
Kitchen Cabinets
The charm of a country kitchen also comes from its glass doors, shelves and decorative cabinets. Whether it's a glass door with square tiles, a glass cabinet with antique tapestry on the bottom or worn wooden shelves displaying ceramic dishes, the rustic look is sure to stand out! You can also replace the glass with a subtle wire mesh. 
Country Hues 
To keep the look fresh and chic, cabinet colours should be pale. You can use mint green, a soft blue, a faint gray or simply a warm white. One way to make the atmosphere even more radiant and comforting is to choose the same white colour of the walls and ceiling. 
Ceiling and Backsplash 
Don't neglect dressing up the room! For a country chic style, a white wood plank ceiling, worn wood beams, or white painted beams are good options. As for the backsplash, small white ceramics are the perfect pick! 
Rustic Countertops 
Many countertop materials can be used for elegant country kitchens, but prefer light or warm countertops instead of dark ones. The ideal setup would be a quartz imitation marble countertop for easy maintenance and a butcher block to accentuate the island. 
Decoration 
To finalize, accessories are essential! Whether it be antique lighting, raw wood stools or porcelain dishes, nothing should be left out. Be careful not to overload the space: choose decorative accessories that will also have a practical use.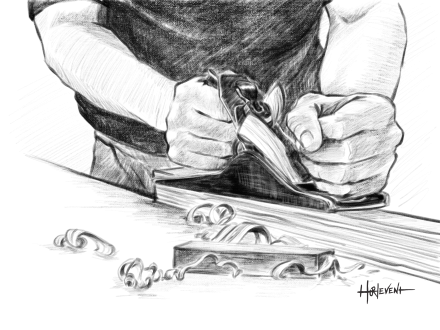 Historical Charm 
Country style kitchens have an undying charm. An elegant country look wraps us in a calm and relaxed atmosphere. You don't have to own a country home to want a country style kitchen. Even in the city, you can enjoy this rustic and cozy vibe.
Once composed of darker and heavier materials, today's country kitchens offer light hues, soft glowing tones and more open spaces.