The Hudson on the Lake Kitchen
Farmhouse Kitchens
 This lakeside house surrounded by a stable called for a renovation that would bring farmhouse-style warmth with a modern and chic twist. The property's well-kept stable and bustling entrance added a sense of richness, and the clients wanted their new kitchen to resonate with the beauty of its surroundings. The focal point, a cozy copper hood, set the tone for the opulence they sought. Another standout feature is the illuminated all-walnut glass cabinet, which captivates anyone who enters the space. The combination of modern elements and rustic charm creates a kitchen that perfectly resonates with the beauty of its surroundings.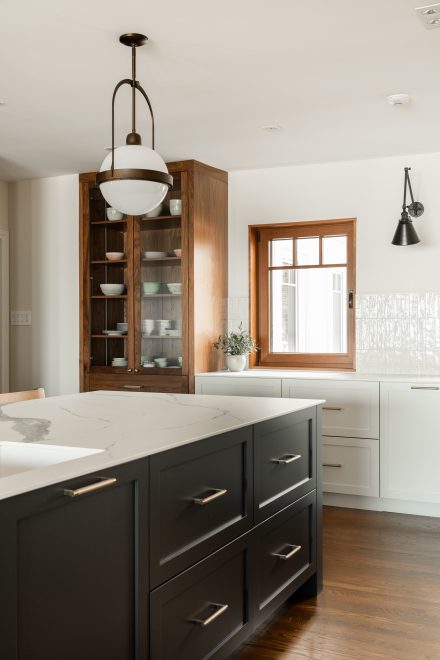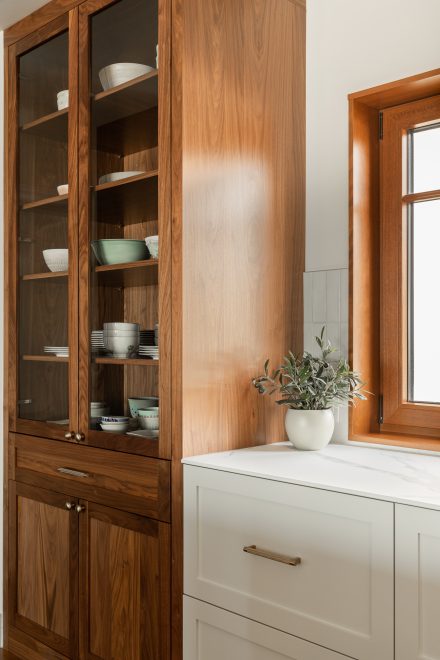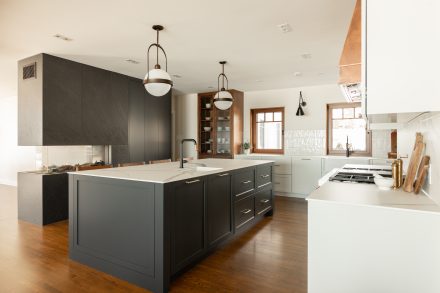 Design and Materials
To establish the property's area of nobility, a perfect blend of natural Walnut and dark lacquer on the island, along with white lacquer on the other cabinets, creates an elegant and soft ambiance. Adding to the sophistication, the slim Laminam countertop brings three key advantages to this kitchen:
the marbled look repeats the nobility of the ensemble,
the thinness sets a modern tone, and
its durability makes it an all-purpose surface.
The marble-look continuity when cooking allows the copper hood to take center stage, while the backsplash in the plunge area adds a smooth, tone-on-tone texture with tile, completing the refined look of this exquisite kitchen.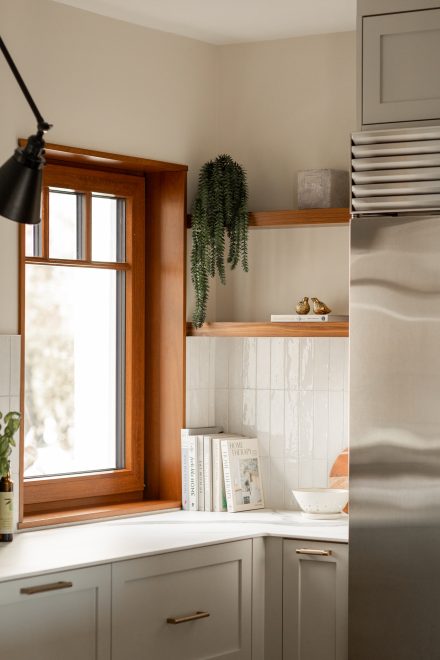 Configuration
This kitchen features a unique L-shaped layout that deviates from the standard configuration. The cooking wall stops, while the dishwashing wall continues towards the rear of the cooking wall, forming a distinct L-shape. A clever corner return leads to a walk-in pantry space, which remains discreetly hidden behind the cooking wall without the need for a door. This innovative design also conceals the refrigerator, adding to the kitchen's seamless and organized appearance.