How to differentiate types of solid countertops? Here is a summary of each one that will help you make a wise choice for your current project.
Quartz countertop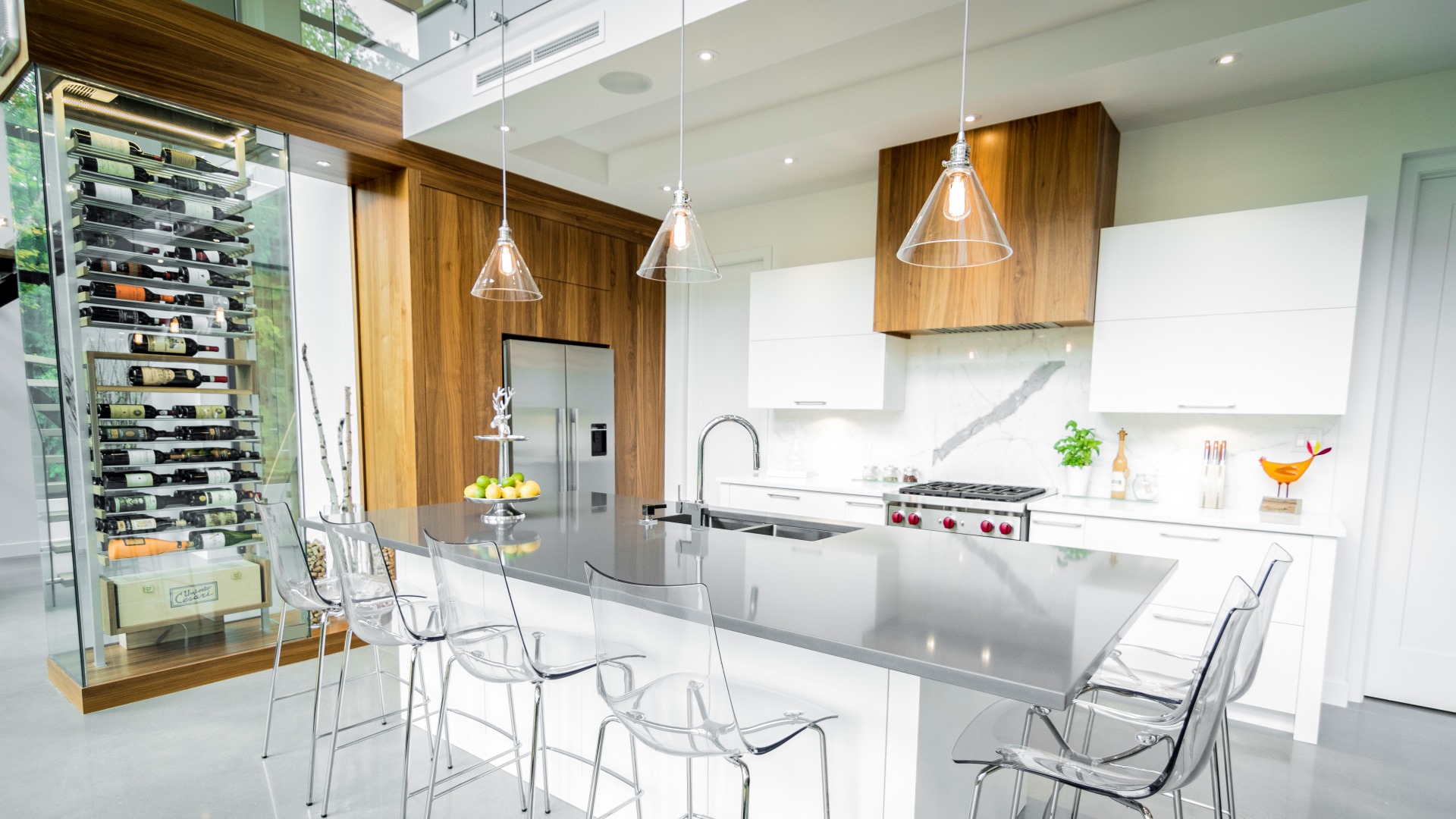 Quartz is mostly made of 94% crushed natural stones and 6% resin. It is factory-manufactured, which allows to control and create the different colors and textures. It's the resin that gives the countertop its antibacterial properties makes it stain resistant. For example, quartz can resist acidic products such as lemon, vinegar and wine. As for markings, scratches or abrasions, a quartz countertop will prove to be very resistant. And since it's easy to maintain, you will only need a neutral soap and water to clean it. This material offers a large selection of colors and textures that will allow you to make the perfect choice for your project! Only one small flaw, it does not tolerate excessive heat; so it will be necessary to make sure to put the cauldrons on a placemat that will isolate the quartz counter from the heat.
Dekton countertops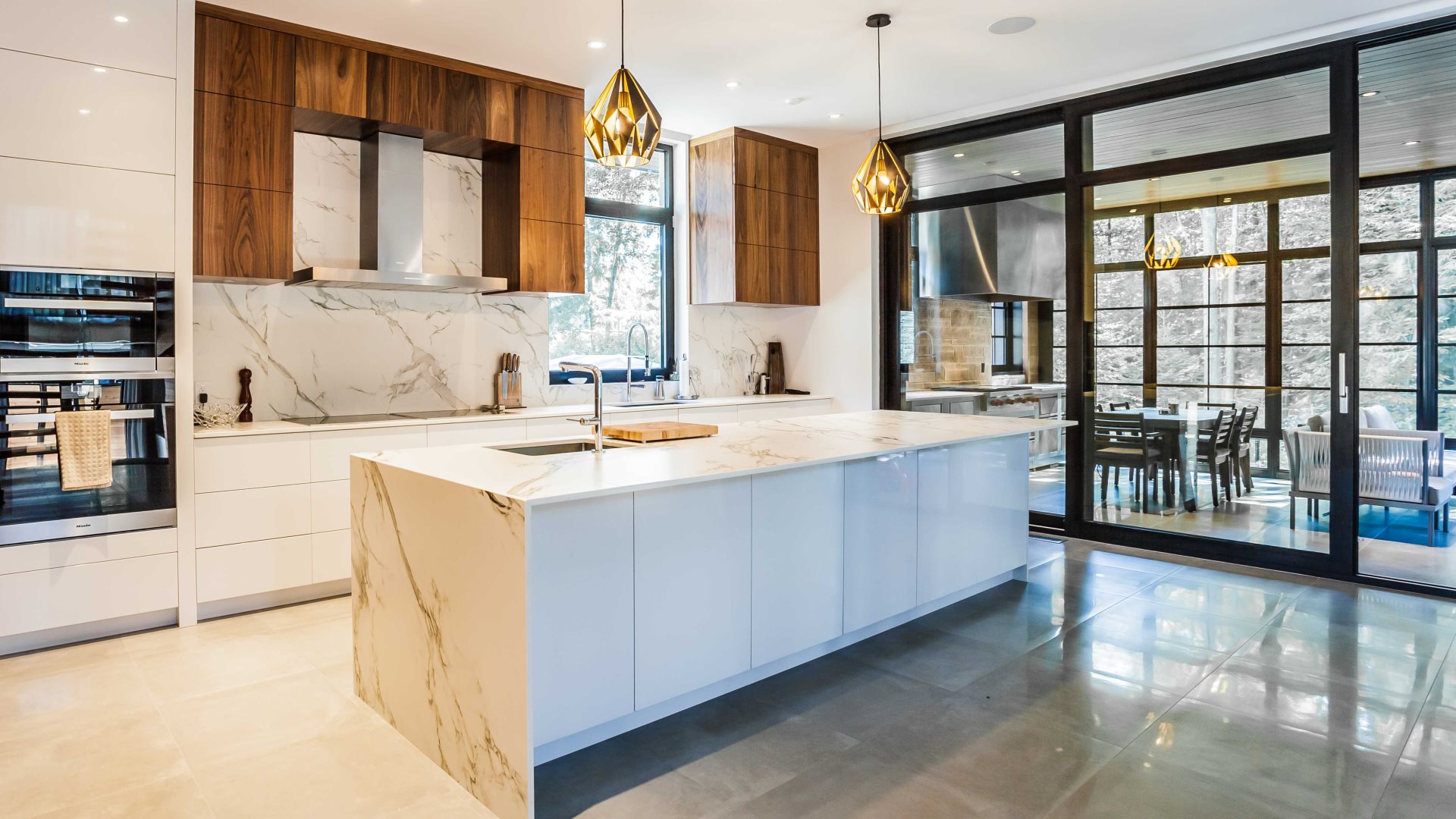 It's an ultra-compact material made of quartz, glass and porcelain that has no porosity and we just love it! Dekton is extremely resistant to heat, frost and thaw, abrasion, scratches and stains. A Dekton countertop will be easy to maintain, simple to clean and will not need any sealant. It's also available in several colors and thicknesses and can be installed in all types of residential and commercial surfaces; a truly versatile material. You'll have peace of mind with the beautiful features of Dekton!
Granite countertop

Granite is a hard and resistant natural stone that can come from different countries. Depending on what nature reserves and where it comes from, each piece of granite is unique. Textures, colors and veinings will vary from one slab to another. Unlike quartz, the granite countertop will resist heat and frost. It can therefore be used in the house as well as outside for an exterior kitchen or even a floor covering. Since granite is a porous stone, it requires a sealant to protect it from possible stains and to preserve your countertop beauty. You will easily find the ideal stone that will harmonize beautifully with your cabinets!
Marble counters
Marble distinguishes itself by its unique veinings and diversified colors. This noble material is more sensitive to stains and acids, so it is necessary to apply a sealant to protect it. But one thing is for sure: a marble countertop will give your kitchen or bathroom a crazy chic look!
Quartzite countertops
Quartzite is a very dense stone formed from sandstone and pure quartz. It is comparable to marble at the aesthetic level but it has qualities similar to those of granite in terms of resistance. And just as for granite, a sealant is also recommended to protect a quartzite countertop. It's resistant to the various impacts of everyday life and has good durability. You will stand out with a unique quartzite counter installed in your beautiful kitchen!