Wooden Kitchens
Wooden Kitchens
Wooden kitchens offer a warm, rustic atmosphere that can range from elegant and modern to functional and traditional, depending on the type of wood used and design choices.  Many people who love to entertain guests prefer wooden kitchens, as they create a warm, cozy atmosphere and have a pleasant aesthetic.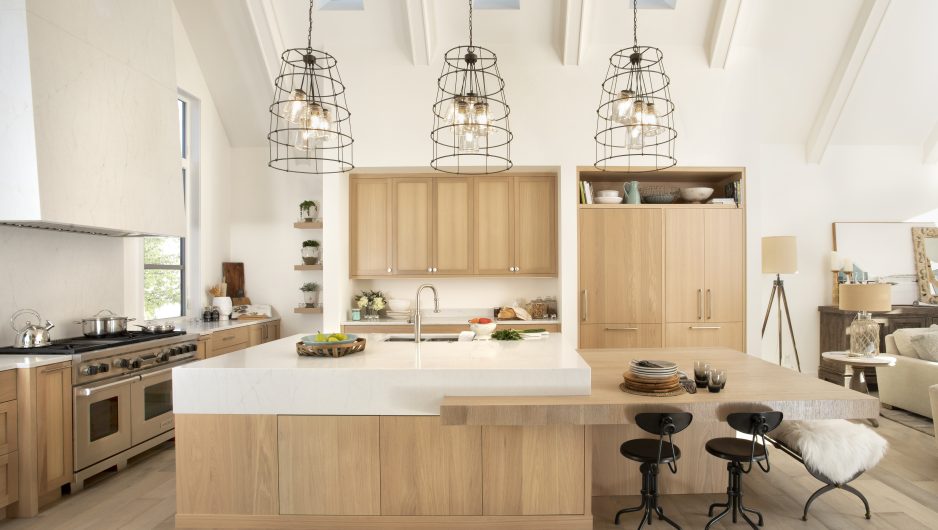 Wood – a timeless, durable style
With proper care and maintenance, a wooden kitchen can last for years. This makes it truly a worthwhile investment.  In addition, wood veneer kitchen cabinets are available in a variety of types and finishes, allowing for custom design options to fit your style and budget.
So, if you're looking to add some natural beauty to your cooking space, consider incorporating wood elements into your kitchen design.
Wood veneer cabinets
We offer wood veneer options for those who seek aesthetics and quality. Veneer cabinets are made with a thin layer of real wood over medium density fiber (MDF). This allows for an affordable option while still achieving a beautiful wood look and impeccable quality.