With the upcoming end of 2016, it's time to see what 2017 will reserve for us in terms of trends in kitchen design. And from what can be seen everywhere, the trends we observed at EuroCucina are becoming more and more popular here too.
As a matter of fact, we note that more and more of our customers want to make their kitchen into a space that harmonizes with the rest of the house, rather than making it a central and isolated room. The design and layout of the elements will therefore be thought of in a perspective of opening in order to keep a fluid aesthetic throughout the decoration.
Tuxedo Kitchen Cabinets
A simple expression to talk about the combination of clear and dark kitchen cabinets, Tuxedo cabinets are gaining in popularity! We can opt for the traditional black and white, but our kitchen designers also suggest the use of other complementary colors such as navy and pale gray.
We will slowly transition from stainless steel, which gives an impression of industrial coldness, preferring colorful appliances that will blend into the decor or that will camouflage skillfully with panels made out of the same materials as the rest of the kitchen cabinets.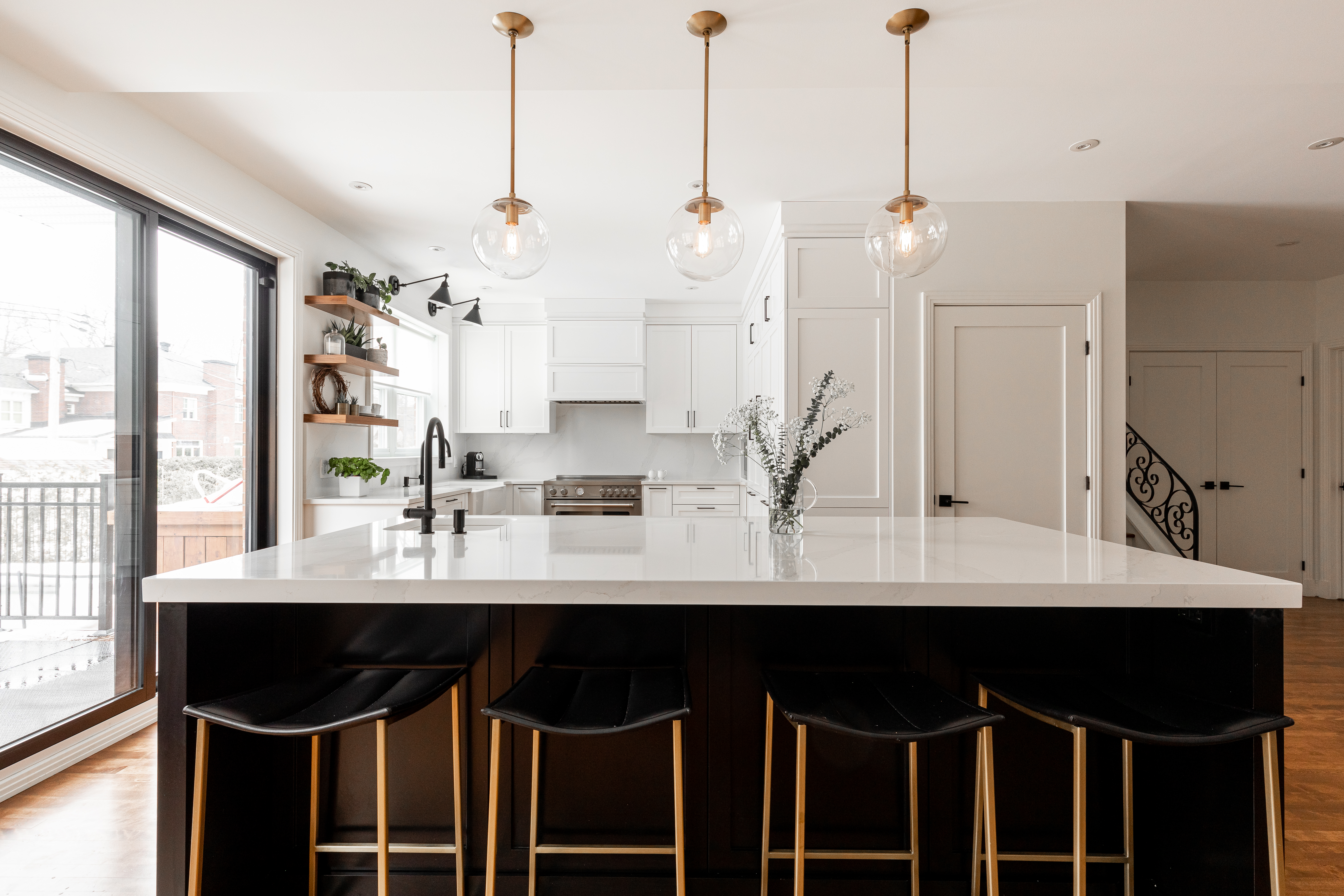 Wood Paneling
Let's go back in time and adopt the look of our grandmothers' kitchens thanks to wood paneling! On the walls, the backsplash, on the ceiling or even directly on the cabinets, wood panels is taking a stand in kitchen trends in 2017!
Do you plan to renew the look of your kitchen cabinets? Do not hesitate to speak with our kitchen designers!