L-shaped Kitchens
L-shaped Kitchens
With its masterful, elegant, and efficient use of space and customization options, an L-shaped kitchen can be a wonderful  fit for any home.  One of the main advantages of this layout is the ability to have both a functional work area and a delightful dining area. The L shape also provides more counter space than a traditional linear kitchen, allowing for abundant space  to prepare meals, to entertain guests, or create joyous memories combining both activities.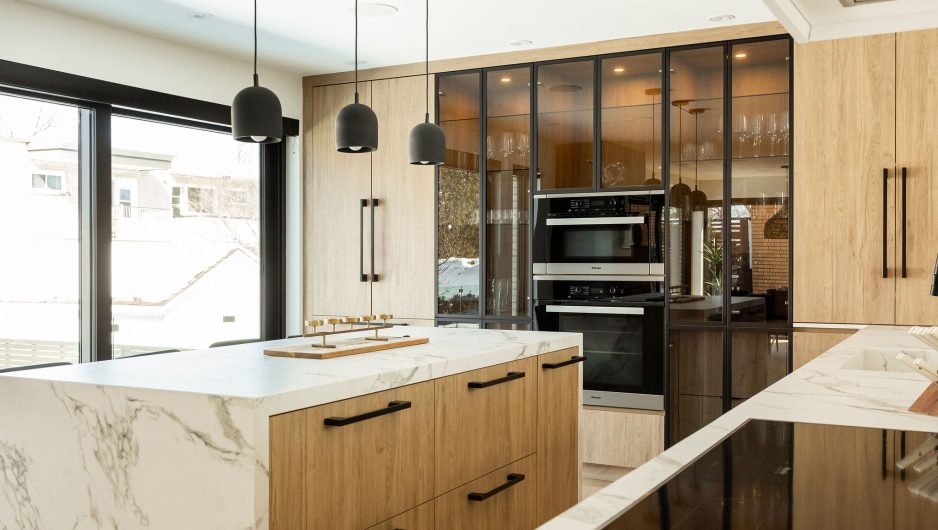 Another benefit is that this layout allows multiple people to cook in the kitchen simultaneously, making it ideal for busy families or those who like to cook and entertain.  Additionally , with a variety of cabinet and appliance options, an L-shaped kitchen can be tailored to suit any style and respond to any storage needs.  From small apartments to spacious homes, an L-shaped kitchen is a truly versatile and practical choice.
We specialize in the design and installation of all types of kitchens. Our team of kitchen designers will work with you to create a layout that maximizes your space and meets your specific needs. We offer a wide selection of cabinet styles and finishes.  Our expertise and attention to detail will ensure that your kitchen not only functions well, but also adds beauty and value to your home.  Contact us today for a consultation and to get started on creating the kitchen of your dreams.