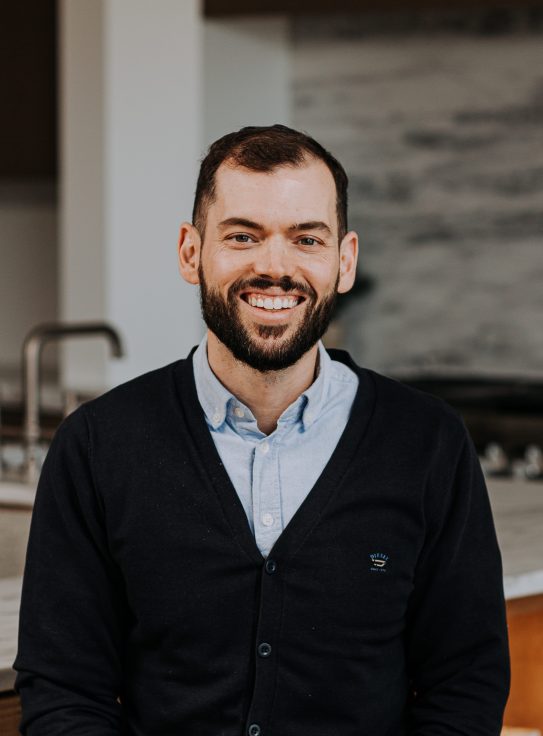 Christian Beaulieu
Branch Director
Biography
My academic and professionnal background
I am a university graduate – marketing concentration at HEC Montréal. Following the completion of my certificate, I directed my career towards the field of specialized hardware. After many training courses and several years of experience in the field, I decided to focus my career on a niche adjacent to the hardware store, that is, the design of custom cabinets.
My ambitions and why I became a designer
It is the technical side of manufacturing that led me to evolve in the field. Being a very technical person, the custom-made side of manufacturing leads to create precise concepts with each their set of challenges and specifications. Allowing our customers to see their dream project born is a satisfaction that is very important to me!
Why I like working at Ateliers Jacob
Ateliers Jacob is one of the most recognized companies on the Quebec market in the field of custom cabinet design. Going after the high-end niche as a trademark, we constantly have new concepts of achievements. An additional reason would be the range product offering that stands out for its expertise. That said, we still have great challenges ahead of us!
About my style
Inspiration and passion
When I get inspired, I pay particular attention to minimalist concepts with a warm and family decor. As a dad myself, adapting the space of a family kitchen is very important to me. The colors that inspire me greatly are the multitude of shades of white available as well as black and wood in a clean and inviting context.
Preferred materials and application
My favorite material is unequivocally the black walnut of America. Its natural essence makes it possible to create breathtaking kitchens, every time it is used. It is a proud and tall wood that never leaves anyone indifferent to its natural beauty. Mixed with a beautiful quartz or marble counter, its application allows to create an atmosphere and elegance of choice to the room in question.
My dream project would be to
My dream project has always been to build myself in the Laurentians. Building my own home would be a personal accomplishment for me. Why the Laurentians in particular? Because of the woods, the peace and the atmosphere that reigns in this sector have always charmed me!
My experience
Years of experience, specialty, type of achievement
I specialize in sales and marketing, with over 20 years of experience in these fields. Currently with 14 years of experience in the areas of hardware and kitchen cabinets, I have been able to develop an expertise that allows me to always meet the needs of our customers in an efficient way! As far as kitchens are concerned, my favorite style would be the "Farmhouse" kitchens, because this type of realization creates unique and warm concepts through the play of colors and materiel from our collections.
Outside of work
My friends would say I'm
Amazing! Joking aside, they would say that I am someone always ready to help everyone. Being a mountain bike enthusiast, they would say that it was impossible for me not to be on my bike in sunny evenings and weekends!
My favorite restaurant is
My favourite restaurant would be the "Boating Club" in Sainte-Rose. The restricted space of the restaurant-bar and the terrace brings a warm and incomparable atmosphere on the North Shore.
My favorite movie is
My favorite movie would be «Tron: Legacy», because I love the universe wherever the story takes place and the remodeling of the film was very successful. In addition, I really enjoyed the music throughout the film, and I could even say that this film was an integral part of my youth!
For any questions, contact us!
Contact me!