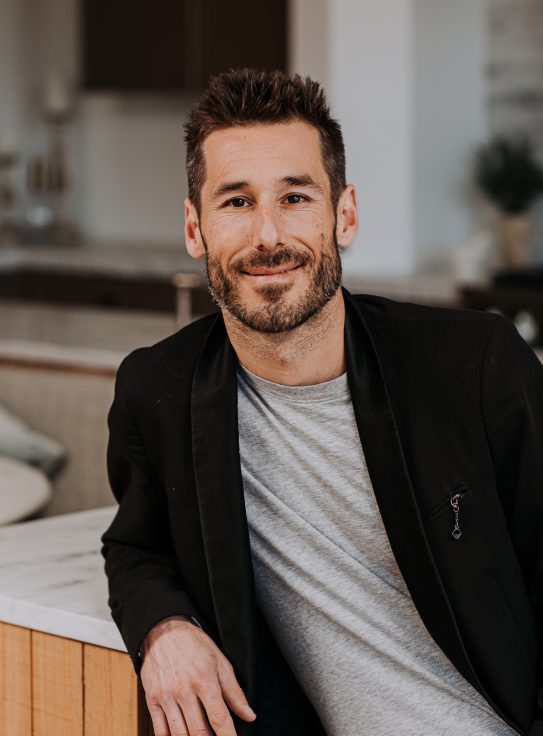 Kevin Cadieux
Designer - Project Manager Contractor
Biography
Kevin's vast experience in kitchen design and his passion for creating functional and stylish kitchens makes him an invaluable asset to Ateliers Jacob's team. As a graduate of Cégep Marie-Victorin with a DEC in interior design, Kevin chose to follow in his father's footsteps by specializing in kitchen design and has since honed his skills for over 20 years. His expertise in the field has allowed him to develop a keen sense of detail and craftsmanship, which he applies to each project he works on.
At Ateliers Jacob, Kevin's preference for wood veneer and polyethylene allows him to create designs that are both beautiful and functional. He enjoys using these materials to create spaces that reflect the unique personality and lifestyle of each client. Kevin's commitment to excellence ensures that each project he works on is completed to the highest standard, leaving clients with a kitchen that they will cherish for years to come.
In his free time, Kevin enjoys spending time with his family and fishing in the great outdoors. His love for nature is reflected in his designs, which often incorporate natural elements that add warmth and character to the space.
For any questions please contact me!