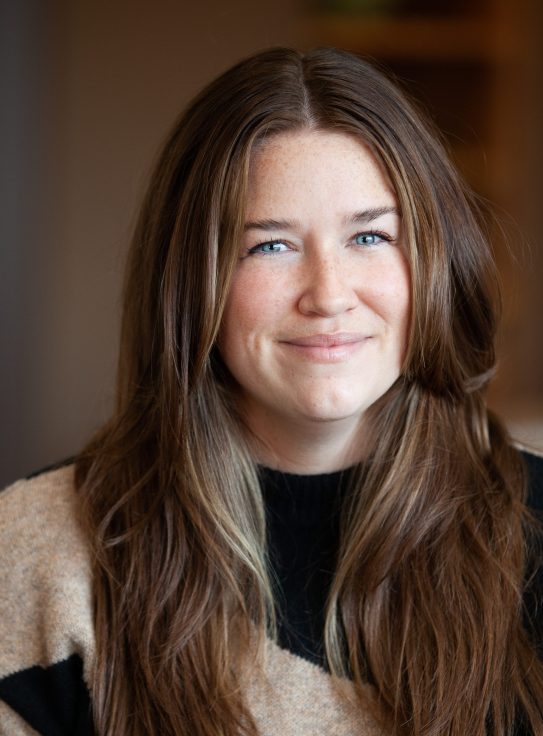 Mélissa Rémillard
Kitchen Designer
Biography
Mélissa studied interior design at Centre de formation des nouvelles technologies, graduating in 2011. She has been a kitchen designer for the past ten years, and we were fortunate to welcome her to our team.  
Before joining Ateliers Jacob, Mélissa worked as a kitchen designer for the European company Mobalpa where she gained her first experience in the specialized field of custom furniture.   
Melissa's absolute favourite thing about working at Ateliers Jacob is the opportunity to help customers create beautiful kitchens that they will enjoy for years to come. She finds great satisfaction in meeting our customers unique needs and styles.   
Her love for ancestral homes and the distinctive charm of these buildings is at the heart of her practice. Living in an 1822 property herself, she loves the warmth that old Canadian home architecture radiates. Her favourite design materials are noble ones such as wood and stone such as black St-Henry granite.  
In her spare time, Mélissa loves to unwind and get inspired in nature. As a road trip enthusiast, her heart often leads her back to New England. The character of the landscapes and architecture of this region greatly inspire her. The historical aspect and the simplicity of these places charm her the most. 
For any 

questions

 please 

contact

 me!