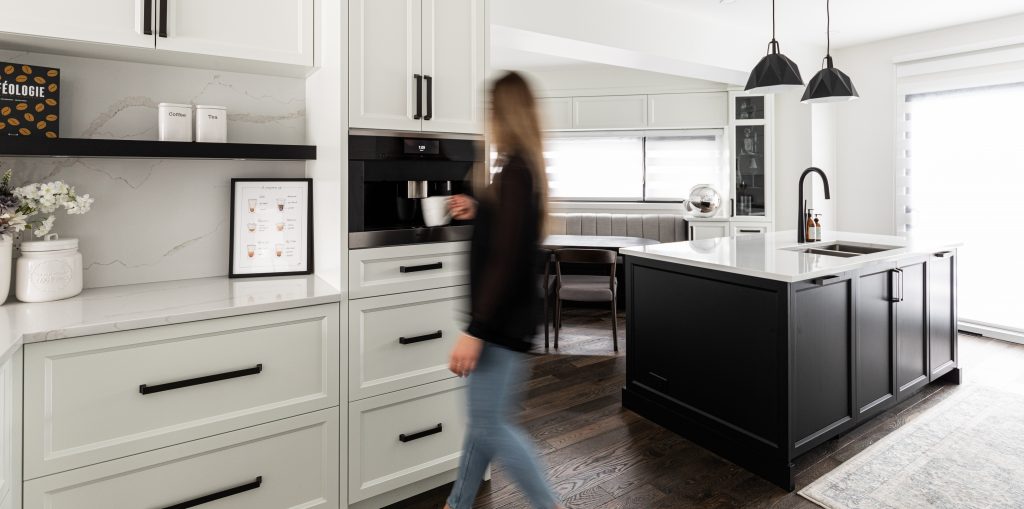 Our passion is to redefine your perception of space
We will take care to collect each of your needs and desires in order to create a tailor-made plan for your space. Each of our projects is made from high quality materials.
Our kitchen designers will accompany you in your construction or renovation projects for kitchens, bathrooms or any other space in your home.
By style
Discover our achievements to inspire your future projects.
A beautiful set of rustic and modern style comes to create a breathtaking design. By adding a marble wall to the kitchen wall, it completes the beauty of the room by integrating a stylish side.
A classic and luxurious kitchen in the Shabby Chic style in which an abundant light reigns and where woody touches bring a warm atmosphere.