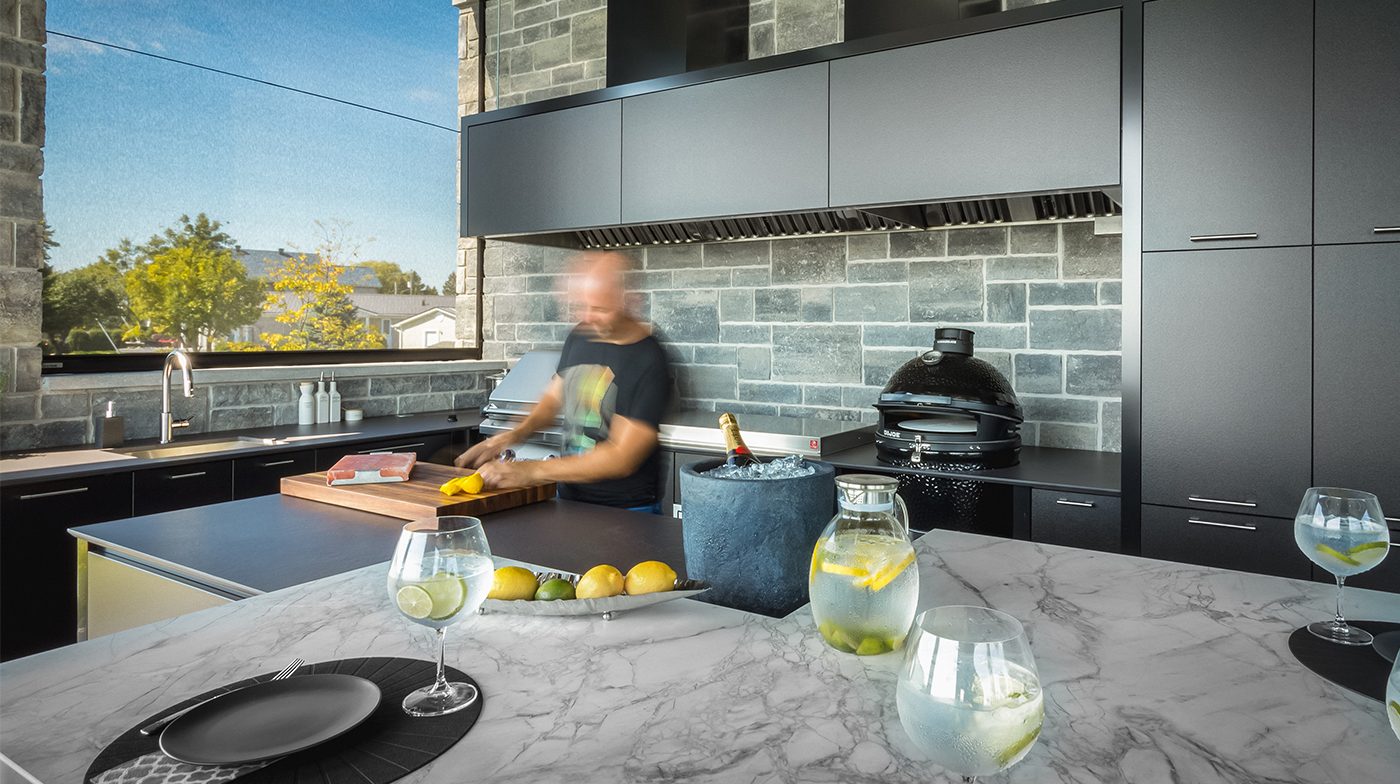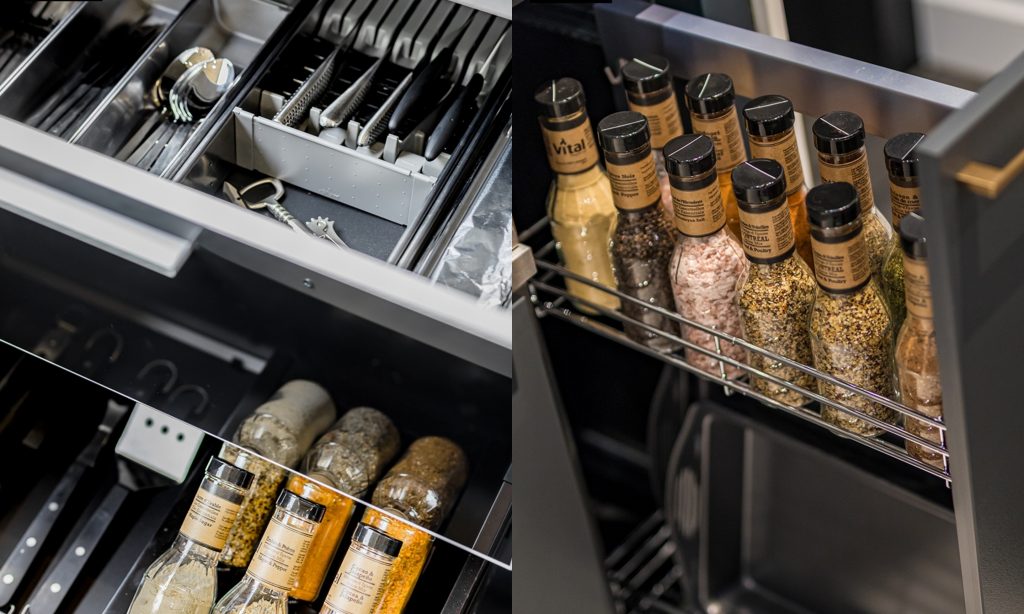 Enjoy the moment
Stop by one of our branches to see our model kitchens.
Make an appointment
Station Grill: trusted partners
Station Grill is an outdoor kitchen manufacturer always on the lookout for new trends and new materials. The company offers quality, weatherproof products while combining functionality and beauty.
Custom kitchens
Build your custom kitchen to enjoy each season around 4 collections adaptable to all styles. Configuration, materials and colors are customizable to create a space that resembles you.
Our common values
Attention to detail, efficiency and active listening are values ​​that we share with this Quebec company. We are proud to be partners of several years.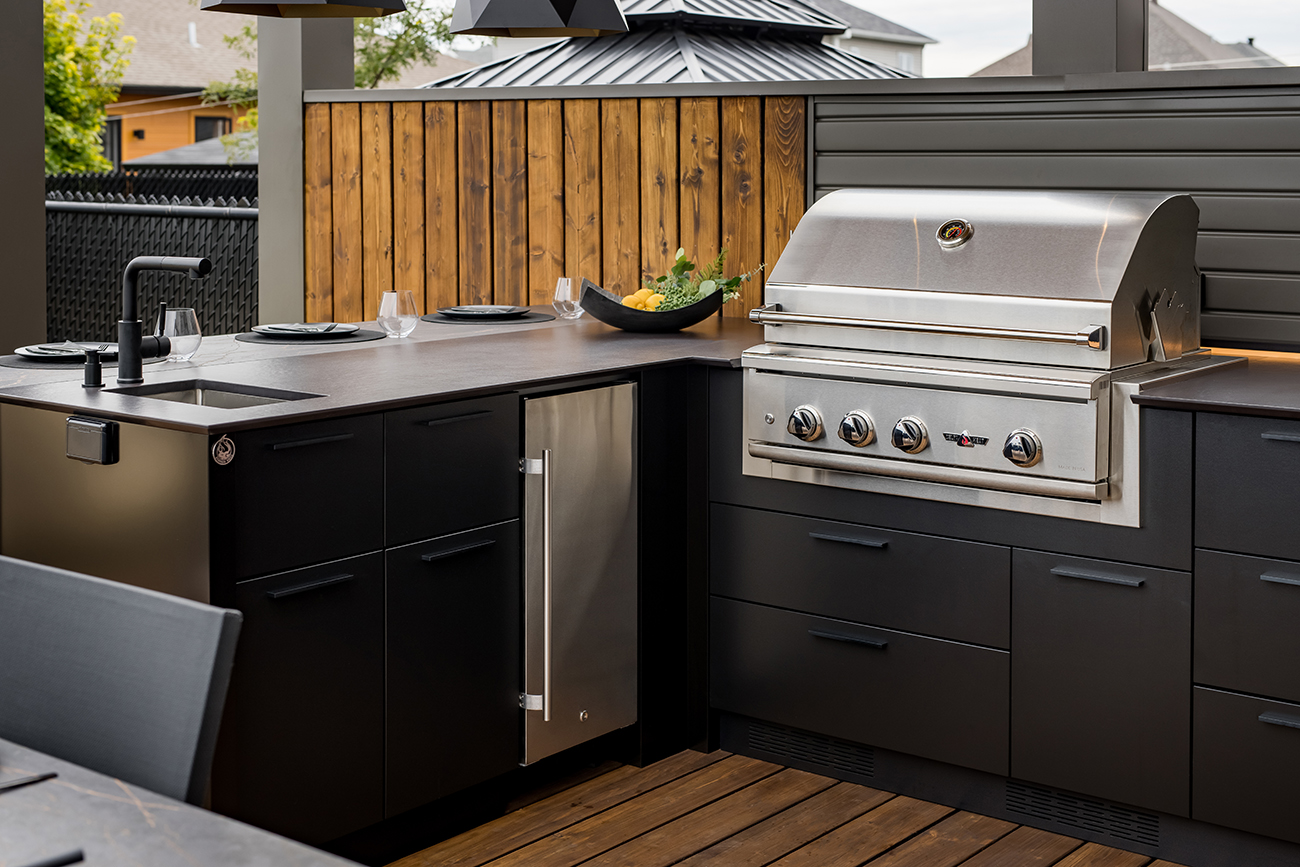 The Pur collection
The Pur collection is made of marine-grade high-density polyethylene (HDPE), which makes this kitchen not only resistant to hot summer temperatures and harsh winters, but also to bad weather.
Both simple and elegant, the Pur outdoor kitchen is designed to be as stylish as it is functional with plenty of storage space and large worktops.
The Lux collection
The decorative aluminum used in the manufacture of the doors and drawers of the Lux collection is ultra-strong and designed to last in spite of bad weather.
The aluminum finish pairs beautifully with the appliances in your outdoor kitchen to create a modern and comfortable space.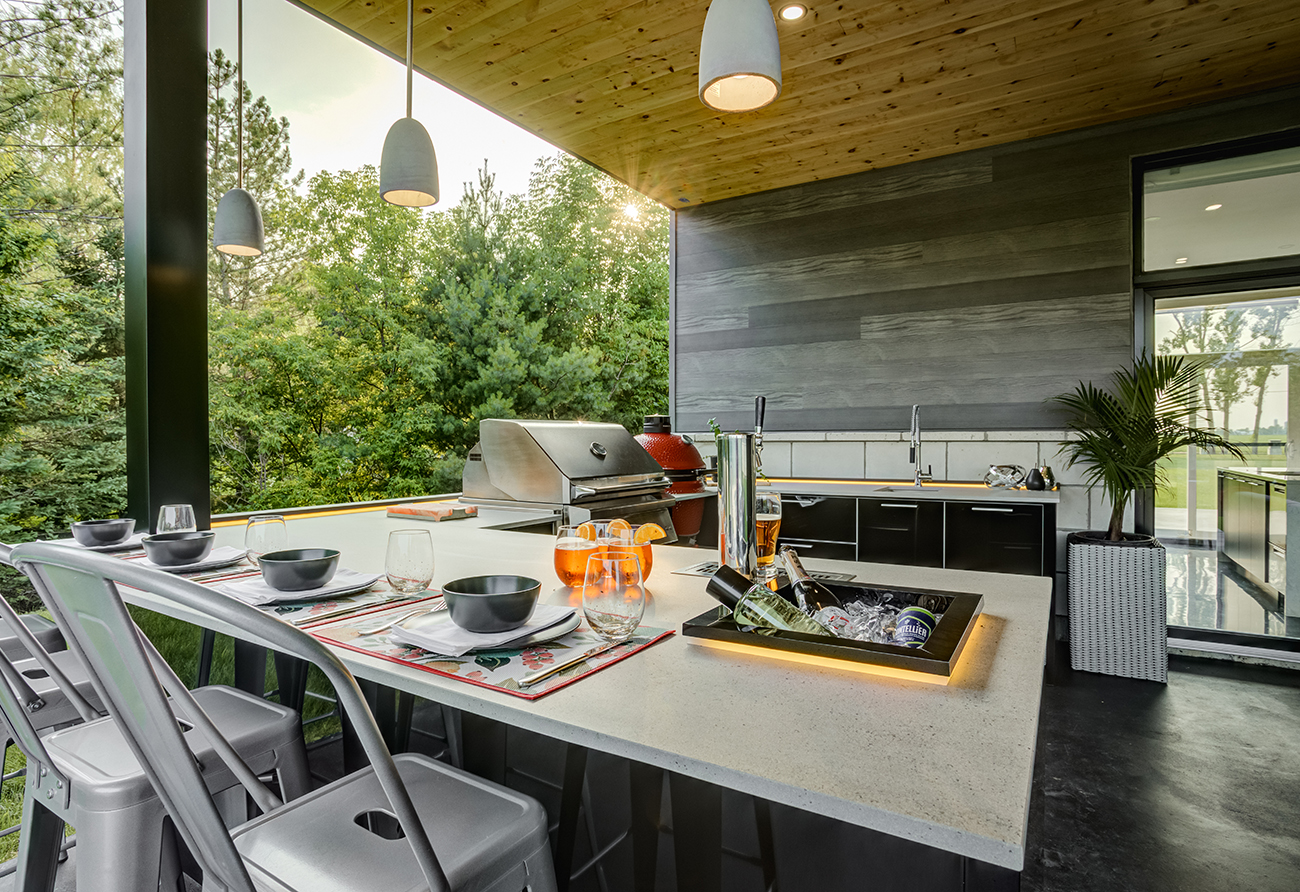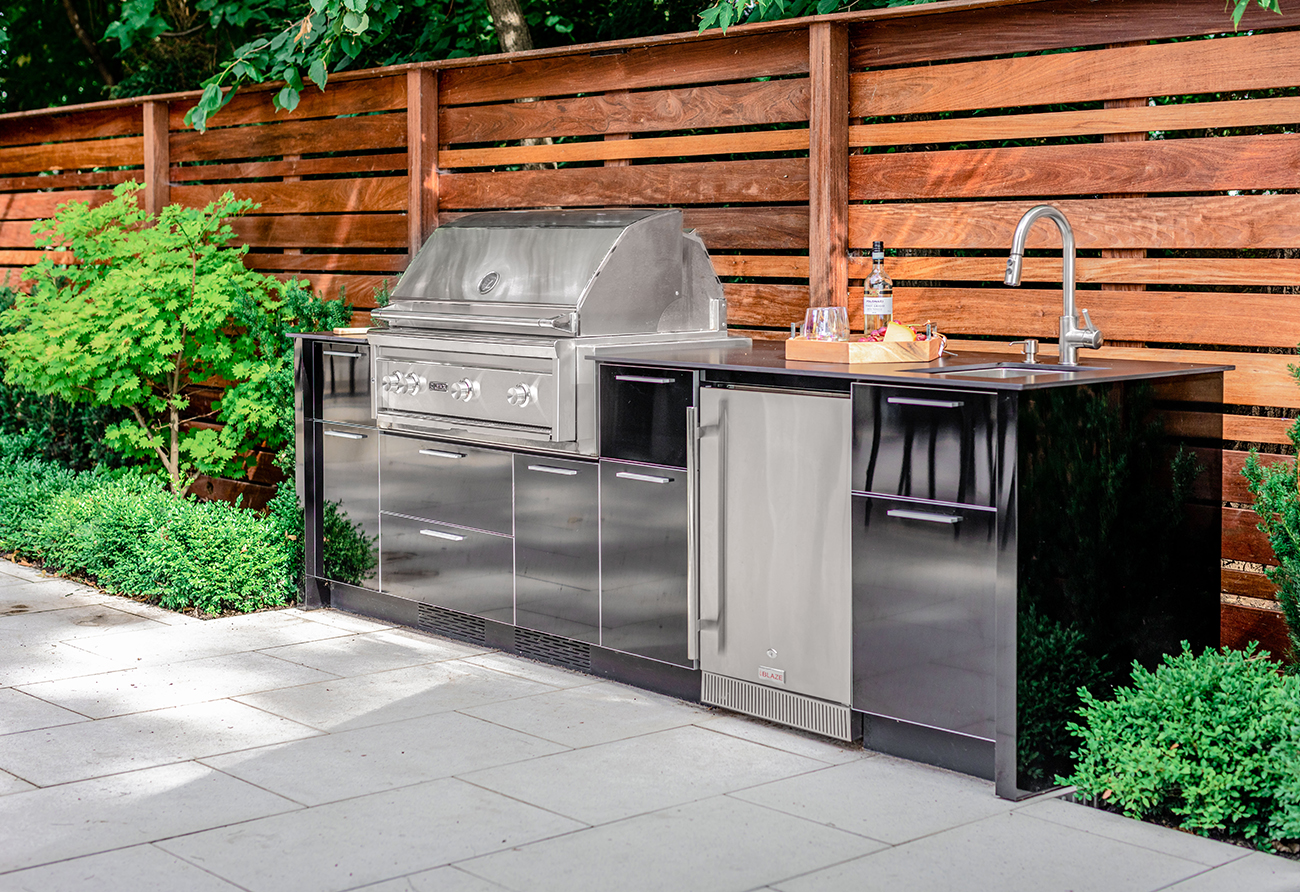 The Classic collection
The Classic collection summer kitchen fits perfectly into any outdoor space thanks to a wide choice of colors and configurations.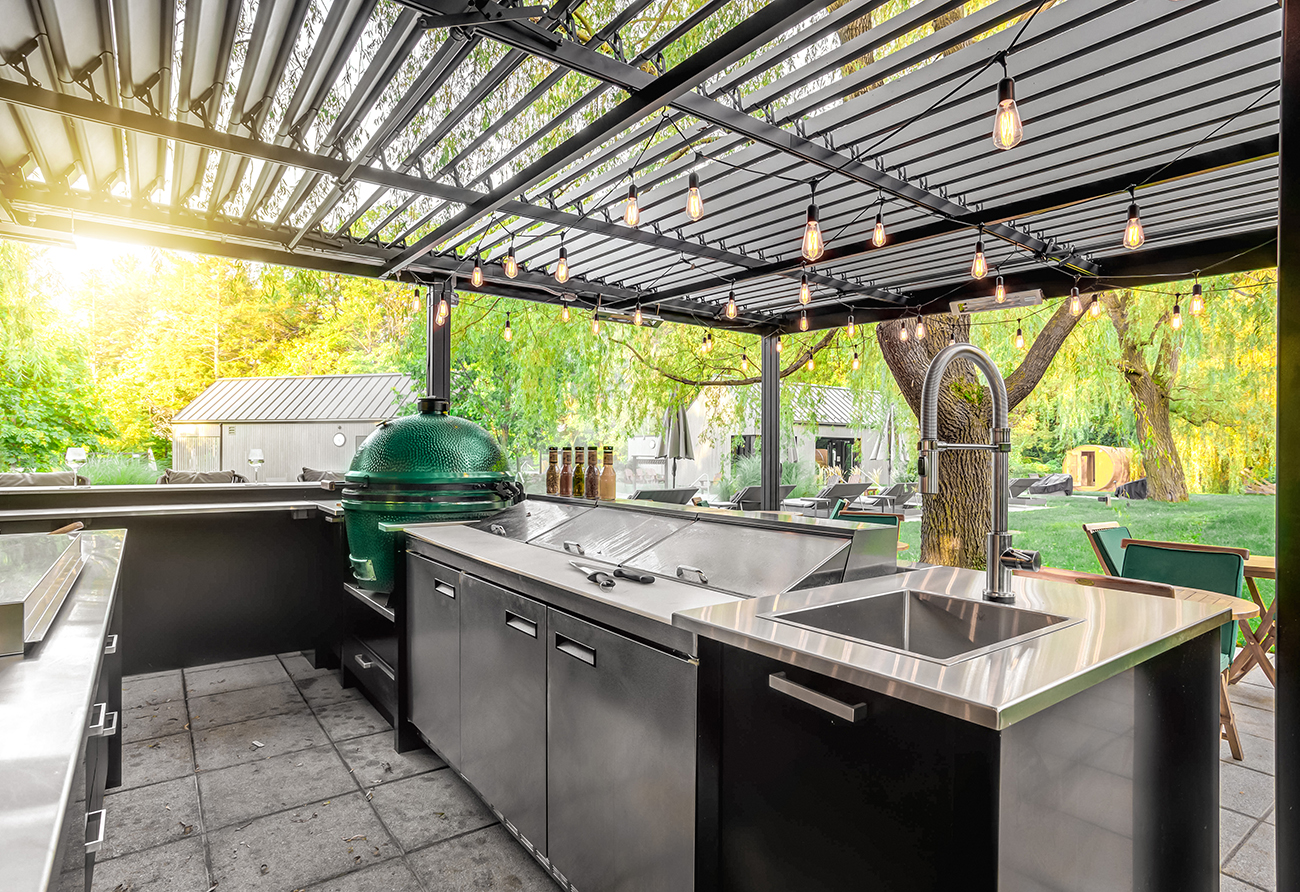 The Natur collection
Very easy to maintain and resistant, the Natur collection offers a wide variety of imitation wood finishes and solid colors for a most natural arrangement.